Academic Minute Podcast
Angela Trude, New York University – A Click Too Far From Healthy Foods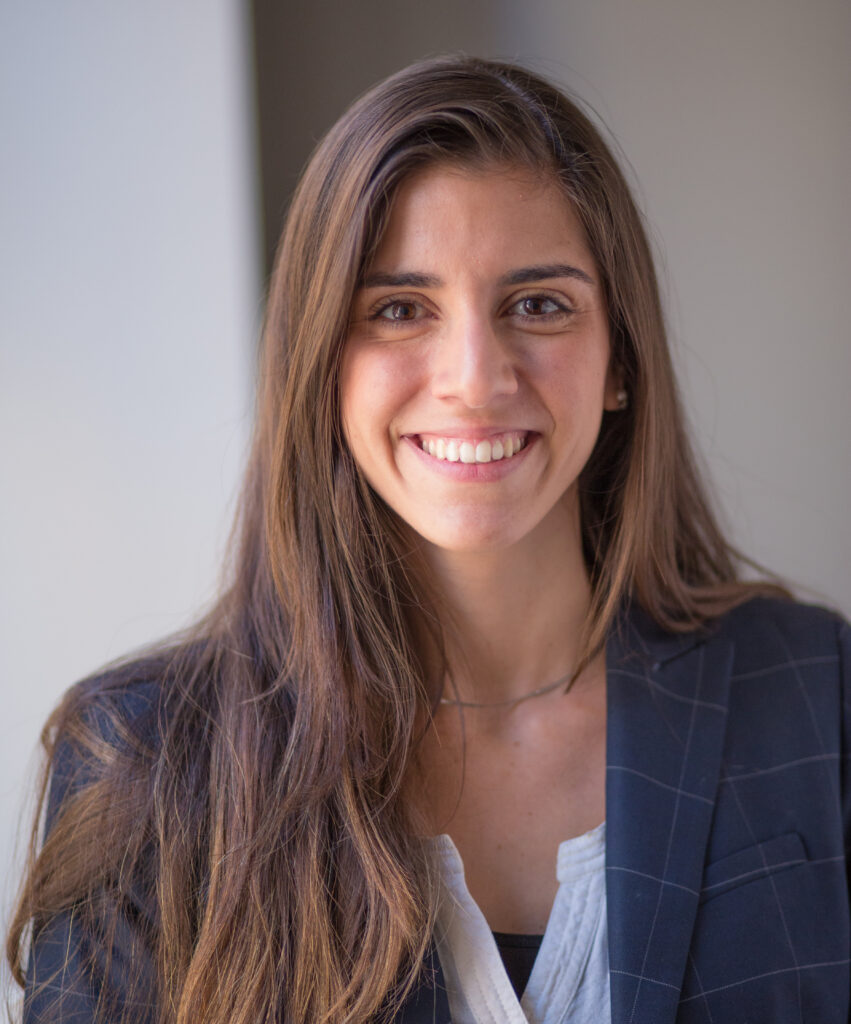 On New York University Week: Online shopping for groceries can change browsing behavior.
Angela Trude, assistant professor in the department of nutrition and food studies, explains why.
Dr. Angela Trude is an Assistant Professor in the Department of Nutrition and Food Studies at New York University's Steinhardt School of Culture, Education, and Human Development. She received an M.S. in Nutrition Science and Dietetics from the Federal University of São Paulo (Brazil) and a Ph.D. in Human Nutrition, from the Johns Hopkins Bloomberg School of Public Health. Her research encompasses three main areas: i) community-based interventions in low-resource settings; ii) food policy strategies to ensure equitable access to affordable, nutritious food; and iii) early life modifying factors to maximize physical health and productivity. She is the lead author of research articles published in peer-reviewed journals including Maternal & Child Nutrition, Public Health Nutrition, and The Lancet Child & Adolescent Health that examine modifiable factors for chronic disease prevention (i.e., dietary behaviors, food environment, built environment, physical activity, and sleep), child development, and intervention evaluations.
A Click Too Far From Healthy Foods

Almost 15% of all U.S. households with children worry about having enough food to eat, in other words, are food insecure. And food insecurity is higher among nonwhite communities, including Black and Hispanic communities that often lack grocery stores, resulting in reduced access to healthy and affordable food.
Online grocery shopping has the potential to improve community food access by bringing foods to families. A recent federal policy authorized monthly benefits from the Supplemental Nutrition Assistance Program—known as SNAP (formerly Food Stamps)—to be used online. The new policy, as well as the COVID-19 pandemic, contributed to a dramatic increase in online grocery shopping among low-income communities of color.
So, I wanted to know which foods SNAP users are buying online, what challenges they encountered, and if there were unintended consequences of this new policy.
My research team found that most shoppers from low-income backgrounds bought fewer healthy foods, such as fruits and vegetables, online than in-store. Families cited mistrust of hired shoppers to buy quality products as one of the reasons they avoid ordering fresh foods online.
A surprising finding was that families are buying fewer sweets online. But why? Families told us that they feel less pressure from their children when shopping online, and that they are less likely to make impulse purchases without in-store nudges and promotions. This is important because personalized marketing practices are rapidly evolving. For example, we see personalized promotions, recommendations, and ads online that can increase purchases of processed foods. If digital marketing regulations are not in place, this promising finding could easily turn into another unintended consequence of online grocery services for public health.
Read More:
[NYU] – Study finds SNAP-eligible families less likely to buy fresh foods—and sweets—when grocery shopping online
[ScienceDirect] – A click too far from fresh foods: A mixed methods comparison of online and in-store grocery behaviors among low-income households
The post Angela Trude, New York University – A Click Too Far From Healthy Foods appeared first on The Academic Minute.