Academic Minute Podcast
Sal Agnihothri, Binghamton University – Harnessing the Power of Healthcare Apps Through Provider Integration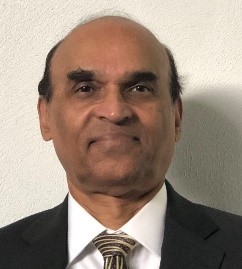 Should you share the health data your device collects?
Sal Agnihothri, professor of supply chain and business analytics at Binghamton University, considers the risks.
Sal Agnihothri is a professor of Supply Chain and Business Analytics in the School of Management, Binghamton University. He holds B.Sc. in Mathematics and M.Sc. in Statistics from Karnatak University, Dharwad, India, and M.S. in Operations Research and Ph.D. in Operations Management from the University of Rochester. His current research focuses on improving the efficiency and effectiveness of chronic healthcare delivery. He uses mathematical modeling and data science to understand the important features of chronic care delivery. Key research questions he addressed are how mobile health technology could be used to reduce costs and improve patient health and what policy changes are needed to accelerate the use of mobile health technology. His other research interests include managing field service operations, and process flexibility and cross-training decisions in services. He has published in leading Operations Management journals including Operations Research, Production and Operations management, and Health Care Management Science.
Harnessing the Power of Healthcare Apps Through Provider Integration

Health-tracking devices and apps are becoming part of everyday life. But their full potential has barely been tapped. While they allow a user to collect and record personal health data, they don't typically share that info with a healthcare provider – and as my colleagues and I found, that can make all the difference.
We teamed with a practicing endocrinologist to develop an app that allowed patients to monitor blood pressure and pulse readings in between office visits. The physician reviewed readings and recommended interventions or new medications if needed. The app also allowed patients and staff to directly talk with one another, enabling regular communication and joint-decision making.
The results? We found that patients using the app reduced their systolic blood pressure more than patients not using the app. While the results are promising, it's important to note that the app alone doesn't do anything. What makes it effective is the fact that it opened up continuous communication between patients and doctors, and encouraged patients to take an active role in managing their health.
Our hope is that these apps could free up more time for physicians, as support staff could probably handle most of the monitoring of the app. We also hope that these apps could provide a cheaper, effective alternative for those with chronic conditions who may not be able to easily get to frequent in-person appointments or afford the bills that come with it.
The surface is just being scratched in this subject, which could ultimately have major impacts on the U.S. healthcare system.
The post Sal Agnihothri, Binghamton University – Harnessing the Power of Healthcare Apps Through Provider Integration appeared first on The Academic Minute.