Academic Minute Podcast
Olivier Civelli, University of California at Irvine – Preventing Morphine Addiction and Potentially Curbing the Opioid Epidemic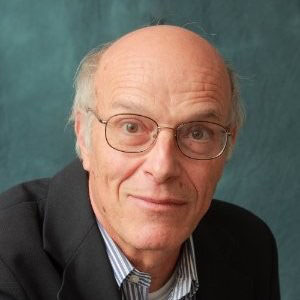 The opioid epidemic has been overshadowed by the pandemic, but is still ongoing.
Oliver Civelli, professor of neuropharmacology at the University of California, Irvine, determines a possible solution to helping curb it.
Olivier Civelli is a molecular biologist, a researcher in the field of neuropharmacology and an educator. He is the Eric L. and Lila D. Nelson Professor of Neuropharmacology at University of California, Irvine. He is also a Professor in the Department of Developmental and Cell Biology at University of California, Irvine. He is most known for his work in advancing understanding of neurotransmission and his impact on drug discovery. Civelli's research is focused on understanding brain function and the identification and study of novel molecules involved in brain activity. He was the first to decipher the structure of a dopamine receptor, the D2 receptor, central to neurobiology. Civelli then invented the strategy that uses orphan receptors to discover new neurotransmitters referred to as reverse pharmacology. Utilizing this strategy, he was the first to identify a novel neuropeptide, orphanin FQ (Nociceptin) in 1995, which he showed to regulate anxiety. He has written over 450 papers and holds 30 patents.
Preventing Morphine Addiction and Potentially Curbing the Opioid Epidemic

Over the past two decades, dramatic increases in opioid overdose mortality have occurred in the United States. This public health crisis is commonly referred to as the opioid epidemic
The opioid epidemic was triggered by an over prescription of opioid painkillers for the treatment of chronic pain which requires repeated opioid prescriptions which in turn can lead to tolerance, physical dependence, and addiction.
In our recent study, we learned that extract of the plant Corydalis yanhusuo prevents morphine tolerance and dependence while also reversing opiate addiction. Corydalis has been used as a painkiller in traditional Chinese medicine for centuries. It is considered safe
We propose a way to curb the opioid epidemic. We found that when Corydalis is co-administered with morphine, it inhibits morphine tolerance, dependence and addiction.
If Corydalis is used with morphine at the start or during pain management, there will be less need of morphine and thus less risk of addiction.
This is important for both us researchers and society. Our study is done in animals and need to be replicated in humans
If Corydalis does prevent morphine tolerance, it can help curb the opioid epidemic immediately. Since it is readily available for purchase, either online or in certain health stores.
We will continue our research in hopes of finding results to help prevent opioid addiction-related deaths.
The post Olivier Civelli, University of California at Irvine – Preventing Morphine Addiction and Potentially Curbing the Opioid Epidemic appeared first on The Academic Minute.