Academic Minute Podcast
Bin He, Carnegie Mellon University – Meditation and Mind Control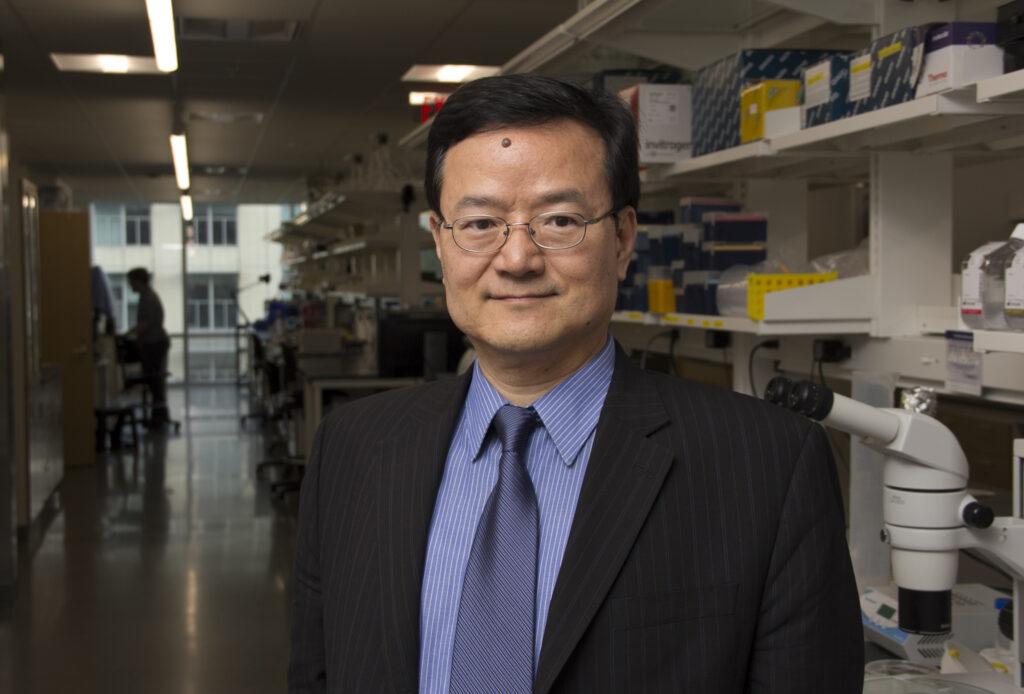 On Carnegie Mellon University Week: What if you could control something by just thinking?
Bin He, professor of biomedical engineering, explains.
Bin He is the Trustee Professor of Biomedical Engineering and Professor of Neuroscience at Carnegie Mellon University. Dr. He has made significant research contributions to the field of neuroengineering, including brain-computer interface, functional neuroimaging, and neuromodulation. Dr. He's research is recognized by a number of awards including the prestigious IEEE Biomedical Engineering Award, the IEEE William J. Molock Award, and the Academic Career Achievement Award from IEEE Engineering in Medicine and Biology Society. He served as a Past President of the IEEE Engineering in Medicine and Biology Society, and presently serves as the Chair of the International Academy of Medical and Biological Engineering. Dr. He also served as Member of the NIH BRAIN Initiative Multi-Council Working Group.
Meditation and Mind Control

Mind control is no longer science fiction. A brain-computer interface, or BCI, is a device that allows an individual to control a machine or computer just by thinking about it.
Noninvasive EEG-based BCI uses brainwaves or EEG to record and decode brain intention that is safe and convenient, compared to more risky, invasive methods that use a brain implant. Generally, they take longer to learn and users ultimately vary in proficiency.
We have looked into mind control by examining the brain-side story and hypothesize that meditation or yoga is able to enhance and improve an individual's ability to control an EEG-based BCI. We recently completed a large-scale human study involving an eight-week course in simple, widely-practiced meditation techniques, to test their effect as a potential training tool for BCI control. A total of 76 people completed this study, with half attending weekly meditation classes, once per week for eight weeks, and half being out in waiting. All study participants were tested in up to 10 BCI sessions.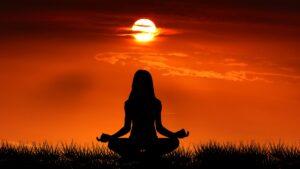 Our results show that humans with just eight weeks of lessons in mindful meditation training demonstrated significant advantages compared to those with no prior meditation training, both in their initial ability to control BCIs and in the time it took for them to achieve full proficiency.
Our findings indicate that the meditation group showed significantly enhanced capability of modulating their alpha rhythm, the activity pattern monitored by the BCI system to mentally control the movement of a computer cursor. The meditation group performed much better than the control group. They also learned the mind control skills much faster than the control group.
Meditation has been widely practiced for well-being and improving health. Our work demonstrates that it can also enhance a person's mental power for mind control, and ultimately, may facilitate broad use of noninvasive brain-computer interface technology.
Read More:
Paper Link: Mindfulness Improves Brain–Computer Interface Performance by Increasing Control Over Neural Activity in the Alpha Band (Cerebral Cortex)
The post Bin He, Carnegie Mellon University – Meditation and Mind Control appeared first on The Academic Minute.