Academic Minute Podcast
Trey Adcock, University of North Carolina Asheville – Support for Indigenous Students Through Land Acknowledgements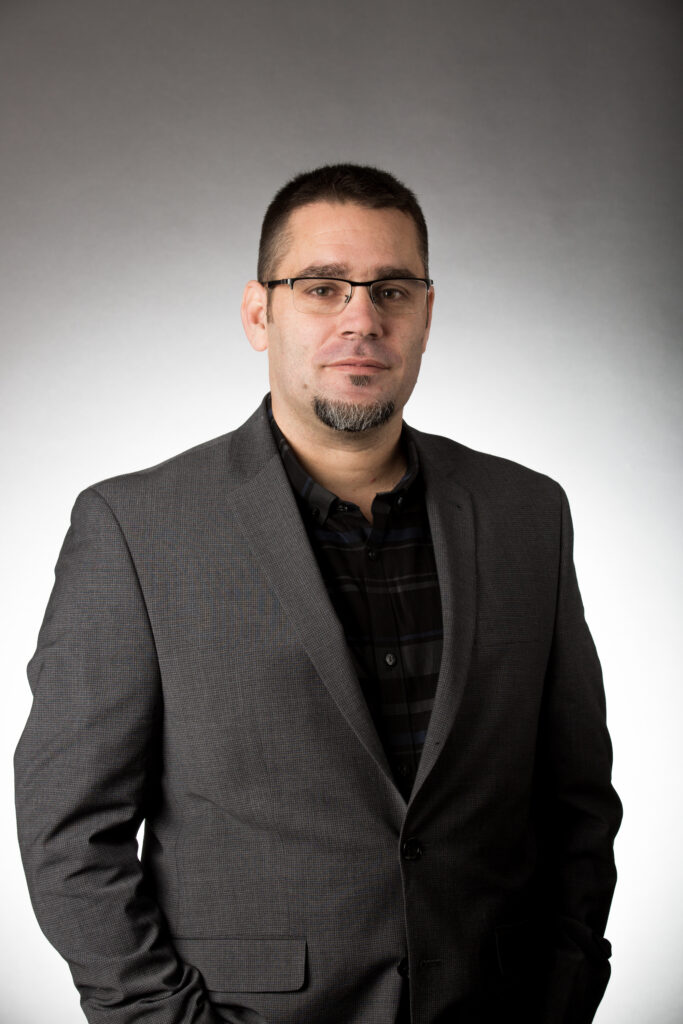 On University of North Carolina Asheville Week: Formal land agreements with Indigenous communities can lead to some healing.
Trey Adcock, associate professor of interdisciplinary studies, explores how they are viewed in these populations.
Trey Adcock (ᏣᎳᎩᎯ ᎠᏰᎵ, enrolled Cherokee Nation), PhD, is an Associate Professor of Interdisciplinary Studies and the Director of American Indian & Indigenous Studies at the University of North Carolina Asheville. He was named one of seven national Public Engagement Fellows in 2018-2019 by the Whiting Foundation for his work documenting a Bureau of Indian Affairs run day school in the TutiYi "Snowbird" Cherokee Community. He obtained his PhD from the University of North Carolina at Chapel Hill where he was a Sequoyah Dissertation Fellow focusing on technology integration at an American Indian boarding school in Oklahoma. Dr. Adcock's work has been published in the Journal of American Indian Education, Teaching Tolerance and Readings in Race, Ethnicity and Immigration. He currently serves as the Executive Director of the Center for Native Health and sits on the Editorial Board for the Journal of Cherokee Studies.
Support for Indigenous Students Through Land Acknowledgements

At a basic level, a formal land acknowledgment statement is often an organization's recognition of occupying the lands of an Indigenous people. These statements originated in Australia before becoming common practice in Canada, and now Universities in the US have become a central theater; still, church groups, community organizations, museums, and nonprofits have also begun to issue their own versions of these short statements.
Activists and academics support acknowledgment as the first step in decolonizing institutional practices that furthers a settler-colonial agenda. In contrast, others argue that without additional action, an acknowledgment is simply a move to innocence. Nevertheless, establishing practices of land acknowledgment, grounded in reciprocity, can be a powerful way of showing respect, countering colonial practices and narratives like the doctrine of discovery, and initiating reciprocal relationships with Indigenous communities.
For institutions of higher education, there is no one-size-fits-all land acknowledgment format; however, there are some universal practices to keep in mind when composing one. First, the statement should address the history of the land accurately with an understanding of who and how the land was previously inhabited. Second, the statement should be clear in recognizing the nationhood of the Indigenous communities and include a commitment to working together towards rectifying land usage. There are examples where land has been given directly back to Indigenous communities, as well as working together on the creation of a Land Tax program. Third, there absolutely must be a commitment by the institution doing the land acknowledgment to effectively and sustainably use their resources to positively impact the directly affected communities. This can be a creative process whereby students and community members have a voice. Some examples include establishing student scholarships or creating specific programs designed around tribal nation priorities such as healthcare or language preservation.
For some, a land acknowledgment statement alone won't be enough, but it can be a good starting place if done appropriately.
Read More:
Center For Native Health
[Appalachian Trail Conservancy] – Native Lands
[The Library of Congress] – Indian Land Cessions in the United States 1784-1894
[Crooked Media] – This Land
[All My Relations Podcast] – Healing the Land is Healing Ourselves
The post Trey Adcock, University of North Carolina Asheville – Support for Indigenous Students Through Land Acknowledgements appeared first on The Academic Minute.