Academic Minute Podcast
Shamma Alam, Dickinson College – Job Losses and Physical Activity of Young Adults in a Recession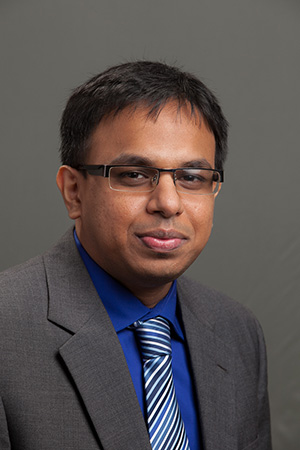 How might job loss affect physical wellness?
Shamma Alam, associate professor of international studies at Dickinson College, examines this question.
Shamma Alam is Associate Professor on International Studies at Dickinson College. He is an expert on economic shocks and understanding their impacts on individual and household decision-making. Alam is an economist by training, and his research focuses on different aspects of health economics, international development, and population issues. His articles have been published in top journals like the Journal of Health Economics, Journal of Development Economics, and Southern Economic Journal.
In addition to his role at Dickinson, he also served as a Consultant at the World Bank several times, including in their Economic Policy, Poverty and Gender Group, Development Data Group, and East Asia and Pacific Region group. He also previously served as a consultant in the Agriculture Policy Team at the Bill and Melinda Gates Foundation. He also currently serves as a Research Associate at the CEQ Institute at Tulane University.
Job Losses and Physical Activity of Young Adults in a Recession

The Covid-19 pandemic caused massive layoffs around the U.S., and the greatest burden of the job losses were experienced by young adults—people between 18 and 27, who are at a critical, formative part of life. So, how might these job losses affect the physical exercise of young adults? The last major economic downturn—the Great Recession from 2007 to 2009—which is the longest U.S. recession since the Great Depression, holds important lessons that can be relevant for the current pandemic.
Theoretically, physical exercise can increase or decrease following job losses. On one hand, an extended period of unemployment can provide people with more time for physical exercise that may not have been possible during their busy work schedules. On the other hand, unemployment can also cause stress, anxiety and depression, which can lead to a reduction in physical activity. Our research shows young adults significantly reduced their frequency of exercise following job losses during the Great Recession, likely due to the stress and anxiety experienced while being unemployed. This is concerning because a lack of physical exercise is associated with a higher incidence of chronic diseases in later life.
It is worth noting that, unlike the current pandemic, there were no stay-at-home orders during the Great Recession. A prolonged lack of socialization can produce greater anxiety and depression, which may indicate that young adults experiencing job losses during this pandemic are engaging in physical activity at even lower rates than they did during the Great Recession.
The post Shamma Alam, Dickinson College – Job Losses and Physical Activity of Young Adults in a Recession appeared first on The Academic Minute.