Academic Minute Podcast
Meredith Kneavel, La Salle University – Athletic Trainers: Unseen Healthcare Workers of the Pandemic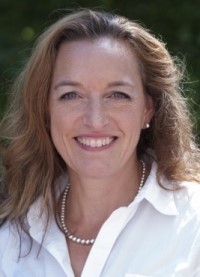 Many unseen workers have played important roles during the pandemic.
Meredith Kneavel, professor in the department of urban public health and nutrition at La Salle University, explores one such group.
Dr. Meredith Kneavel, Ph.D., has training as a biopsychologist whose foundational work was in the study of sex differences in stress, learning, and memory. Her stress research has expanded to understanding interventions for reducing stress including written emotional expression and the health and physiological correlations that accompany it. More recently, her research has focused on understanding concussions and reporting behavior through the development of a peer concussion education program and expanded to understanding the psychosocial model of concussion reporting. In addition, she evaluates the scholarship of teaching and learning to enhance pedagogy particularly in the areas of research methods and statistics.
Athletic Trainers: Unseen Healthcare Workers of the Pandemic

When you think of pandemic heroes, who comes to mind? Grocery store clerks? PPE manufacturers? Doctors and nurses?
Here's another—Athletic Trainers. I'll explain: Athletic Trainers have worked tirelessly and at levels of high burnout over the last 18 months, all in an attempt to return athletes to the field in a responsible manner.
Pre-COVID, Athletic Trainers had experienced increasing role strain and a need to incorporate new knowledge into practice while maintaining self-care—not to mention managing unique stressors brought on by interpersonal conflict with multiple stakeholders.
While previous research has shown that perceived stress and burnout are significant concerns, there was no information about the impact of the pandemic on stress and burnout in Athletic Trainers.
What was known was that the pandemic brought an additional set of stressors and related anxiety, including the need to learn and implement COVID-19-related policies and procedures.
I led a research team that surveyed 429 Athletic Trainers at all levels of play from NCAA Divisions I, II, and III institutions to high schools across the country—all actively providing patient care. We found that those who experienced higher levels of anxiety about COVID-19 were more likely to have higher levels of burnout. Additionally, two key components of burnout (emotional exhaustion and depersonalization) significantly predicted COVID-19 anxiety levels.
In open-ended questions about the pandemic's effects, Athletic Trainers indicated they felt an impact on their mental health, had significant changes in work-life balance, and did not receive organizational support. They either considered leaving their jobs, or had done so. They engaged in positive and negative coping strategies and felt the pandemic shifted their roles.
What does this tell us? That the competitive sports we enjoy come at a significant expense to behind-the-scenes heroes like Athletic Trainers. Moving forward, it's imperative for institutions and franchises to prioritize their needs, too.
The post Meredith Kneavel, La Salle University – Athletic Trainers: Unseen Healthcare Workers of the Pandemic appeared first on The Academic Minute.