Academic Minute Podcast
Kenneth Sider, Skidmore College – Confronting Whiteness in the Teacher Education Classroom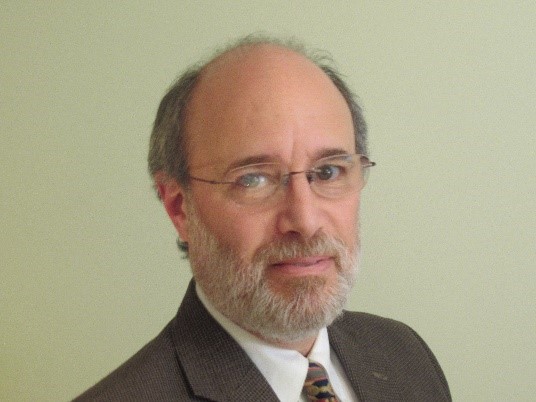 Who is hired as teachers has a big impact.
Kenneth Sider, visiting assistant professor at Skidmore College, explains why.
Dr. Kenneth Sider has served as a public-school teacher in upstate New York, an adjunct lecturer at SUNY Oneonta and Hartwick College, and is presently a visiting assistant professor at Skidmore College in Saratoga Springs, New York. As an elementary school teacher, his classroom was a space for liberatory pedagogy, experiential learning, student-initiated social justice campaigns, projects to promote social responsibility, thematic instruction, arts-integration, artist residencies, community collaborations, disability awareness and advocacy, and democratic classroom principles. He has been awarded twelve artist residency grants from the New York State Council on the Arts, three private grants to fund drumming in the elementary classroom, and the New York African Studies Association's Distinguished Teacher Award.
In addition to his own articles in educational journals, Sider's work has been featured in the Washington Post, National Public Radio's Morning Edition, The Asia Society, The BEACON Center, CBS Evening News, several edited collections, and books by other authors. His research interests include White educational discourse, White privilege, and race in public education. He is the author of White Double-Consciousness: A Critical Analysis of Discourse in Teacher Education (2019, Lexington Books) which examines pre-service teachers' racial self-identity in relation to curriculum, instruction, and the broader educational experience.
Confronting Whiteness in the Teacher Education Classroom

Across the United States, schools of education prepare a predominantly White, female, Christian, and English-speaking population to become public school teachers. This portrait of preservice teachers reveals a mismatch between the teachers and students in our increasingly diverse public-school system.
Despite the best intentions of teacher educators, diversity courses typically reproduce a racial hierarchy privileging Whiteness while educating preservice teachers against this very hierarchy. According to my data, this is avoidable.
White pre-service teachers in my sample entered the classroom with superficial knowledge of race and very little experience being self-reflective, but reportedly benefited from the following factors:
being given time to reflect on race theory,
having opportunities to view their life experiences through a critical lens,
processing challenging ideas in peer-discussions and personal narratives,
feeling supported by their instructor, and
developing camaraderie with their classmates.
It is clear that White preservice teachers, including those with hyperadvantage or simply raised in isolation from people of color, are willing and able to not merely open themselves to self-examination, but to be honest in those self-assessments.
Recognizing how their privilege positions them in relation to their future school students enables pre-service teachers to assimilate new cultural perspectives and adopt an antiracist pedagogy that will enable their future students, of all backgrounds, to succeed.
Read More:
Despite the best intentions of teacher educators, diversity awareness in teacher education typically reproduces a racial hierarchy privileging Whiteness while also educating preservice teachers against this very hierarchy. The phenomenon, which is effortless and easily reproduced, is constructed in part through student self-expression, peer interaction, and instructional practices. The author examines participants' relationships to White privilege to improve instructional practices in the teacher education classroom.
The teacher education classroom is an ideal space to shift the focus from intellectualization to self-actualization. Teacher educators can provide opportunities where students' insights help dissolve the barrier between the "real world" and the classroom. A sense of pedagogical wholeness that includes one's self is needed for preservice teachers to become antiracist educators who will create an appropriate classroom environment and provide support for their future students.
The post Kenneth Sider, Skidmore College – Confronting Whiteness in the Teacher Education Classroom appeared first on The Academic Minute.