Academic Minute Podcast
Erin Baker, University of Massachusetts, Amherst – The Climate Value of Off-Shore Wind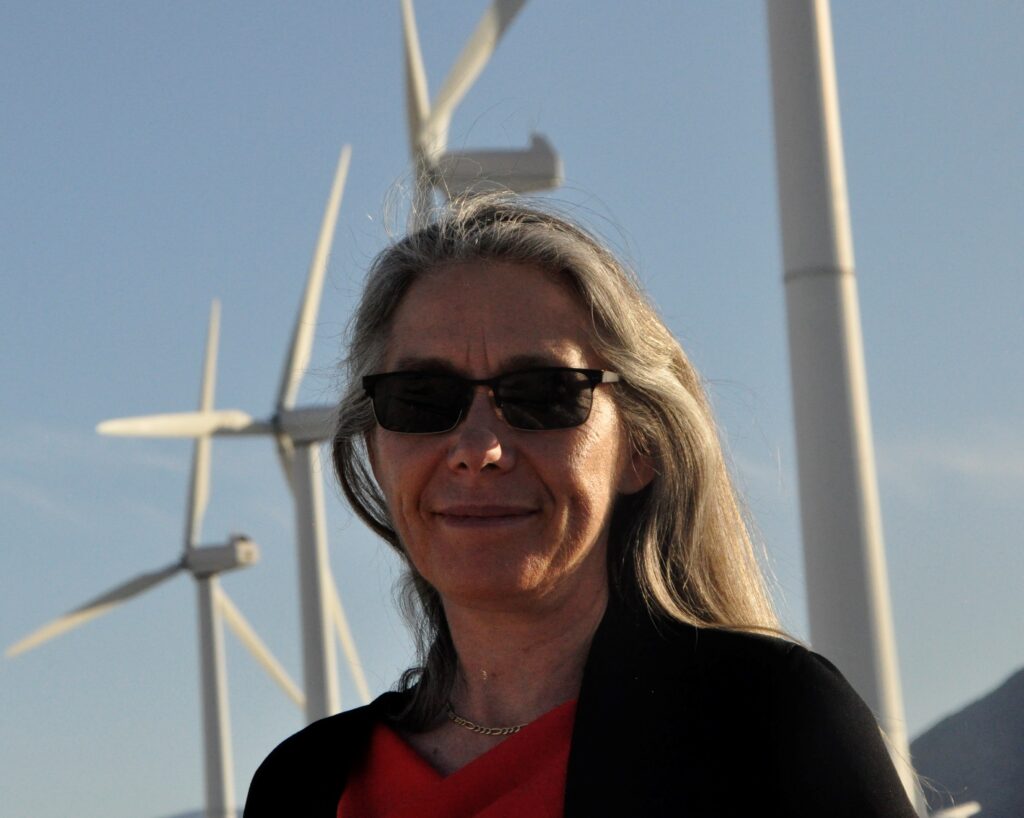 Should we look offshore to meet our climate goals?
Erin Baker, professor of industrial engineering and operations research at the University of Massachusetts, Amherst, looks into this question.
Erin Baker is Associate Dean for Research and Graduate Affairs; and the Director of Faculty Diversity at the College of Engineering; and Professor of Industrial Engineering and Operations Research at University of Massachusetts, Amherst. She is the Director of the Wind Energy Fellows, a follow-on from the NSF-funded IGERT: Offshore wind energy engineering, environmental impacts, and policy; and the Faculty Director of the Energy Transition Institute, which is focused on stakeholder-engaged research at the intersection of energy and technology. She has a Ph.D. in Engineering-Economic Systems & Operations Research from the department of Management Science and Engineering at Stanford University, and a B.A. in Mathematics from U.C. Berkeley. She is an Associate Editor of IISE Transactions and Decision Analysis. Her research is in decision making under uncertainty applied to the field of energy and the environment; with focus on energy justice and publically-funded energy technology Research and Development portfolios in the face of climate change. Her work appears in leading academic journals including Science, Nature Energy, Operations Research, and Climatic Change.
The Climate Value of Off-Shore Wind

When it comes to addressing climate change, one exciting technology is offshore wind.
The offshore wind industry places wind turbines in the ocean in order to take advantage of the strong and consistent winds offshore, and the proximity of population centers along the coasts.
While the US has just two small offshore wind plants, with about 40MW today, the Biden administration recently announced a goal of 30 GW – that's 30,000 MW, by 2030 and a streamlined federal approval process.
This goal is ambitious: it more than matches the total amount of offshore wind around the world today. But it's doable: most of the current 28 GW has been installed in the last 5 years.
At the same time, costs have been decreasing precipitously, well beyond what was expected just 5 years ago; and a recent survey of wind energy experts forecasts this trend to continue, with costs expected to halve by 2050, ending up at about 4-8 cents per kWh, compared to the price of electricity today of 13 cents.
On top of this, offshore wind provides climate value by reducing emissions and helping to reduce the cost of meeting climate goals. We estimate that in absence of climate policy, the climate value is about 2 cents per kWh, offsetting much of the actual cost. Under a stringent emissions cap aimed at keeping temperatures below 1.5 degrees C, the climate value can reach up to $14 trillion dollars worldwide. This means that reducing barriers to the diffusion of offshore wind energy, such as streamlining the federal approval process in the US, has significant value.
Read More:
https://www.nature.com/articles/s41560-021-00810-z link to Wiser, R., Rand, J., Seel, J., Beiter, P., Baker, E., Lantz, E. and Gilman, P., 2021. Expert elicitation survey predicts 37% to 49% declines in wind energy costs by 2050. Nature Energy, pp.1-11.
https://iopscience.iop.org/article/10.1088/1748-9326/ab7667/meta: lInk to Cranmer, A. and Baker, E., 2020. The global climate value of offshore wind energy. Environmental Research Letters, 15(5), p.054003.
https://theconversation.com/the-us-just-set-ambitious-offshore-wind-power-targets-what-will-it-take-to-meet-them-158136 link to article in Conversation
https://www.energytransitionumass.org/ link to The Energy Transition Institute
https://www.umass.edu/windenergy/home link to The Wind Energy Center
https://windenergyigert.umass.edu/ link to The Wind Energy Fellows
The post Erin Baker, University of Massachusetts, Amherst – The Climate Value of Off-Shore Wind appeared first on The Academic Minute.