Academic Minute Podcast
Lisa Donovan, Massachusetts College of Liberal Arts – Studying the Arts and Deep Learning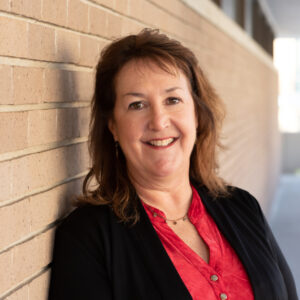 Studying the arts can lead to deep, rigorous learning.
Lisa Donovan, professor of arts management at the Massachusetts College of Liberal Arts, explores how arts can help the cause of academic rigor.
Dr. Lisa Donovan is a professor in the Fine and Performing Arts Department at the Massachusetts College of Liberal Arts. Previously she served as Director of the Creative Arts in Learning Division at Lesley University. Lisa has broad experience working as an arts administrator and arts educator in a variety of arts organizations including Jacob's Pillow Dance Festival, Berkshire Opera Company, Barrington Stage Company, Boston University's Theater, Visual Arts and Tanglewood Institutes and University of Massachusetts' Department of Theater. She also served as Executive Director of the Massachusetts Alliance for Arts Education. Lisa has published widely on arts integration and rural arts education. This includes her work as co-editor/co-author of a five-book series on arts integration published by Shell Education, and her co-authored book Teacher as Curator, which explores the power of assessment and documentation in arts integrated work. Her rural research: Leveraging Change: Increasing Access to Arts Education in Rural Areas was featured by the National Endowment for the Arts. Lisa spearheaded several projects that foreground the use of the arts as a strategy for regional change—funded by grants from the National Endowment for the Arts, National Department of Education, Andrew W. Mellon Foundation, and the Berkshire Taconic Community Foundation. She leads the Creative Compact for Collective Impact and the Berkshire Cultural Asset Network. She served as Co-Director of the Berkshire Regional Arts Integration Network (BRAINworks) and oversaw the MCLA Institute for Arts and Humanities. Lisa was the recipient of the outstanding faculty award by the senior class of 2015, received the 2017 Berkshire Eagle's Best of the Berkshires competition (Best Professor) and was a finalist in the 2018 1Berkshire Trendsetters Award for Creative Economy Standout. In 2021, she was awarded the Irene Buck award for professional service in the arts by Arts/Learning. She has taught across the country and internationally in Japan, Israel, Latvia, and Germany.
Studying the Arts and Deep Learning

Too often, the arts in education are seen as nice to have but not necessary. However, research conducted through the Berkshire Regional Arts Integration Network or BRAINworks found that engaging in the creative process can lead to deep, rigorous learning. Professional development in arts integration was offered over 3 years for public school educators across grade levels and disciplines. A research study examined the impact arts integration can have increasing rigor in teaching and learning across disciplines.
For example, one third grade teacher invited her students to be weather forecasters presenting data about weather patterns in a televised program. Students reviewed graphs and tables of weather data and drew conclusions about the weather patterns for a given region citing evidence. [They] wrote dramatic scenes for their drama presentations using props in which they demonstrated their understanding of weather-related vocabulary and concepts.
The study used Webb's Depth of Knowledge Framework or DOK, inviting 52 participating educators to identify and categorize the cognitive demand of a learning task, to intentionally plan for deepening rigor, and to identify the rigor in the creative process of their students' work.
Time and again teachers reflected that engaging in the arts invites students to work at deeper levels of rigor as they translate ideas into new forms. Educators identified skills emerging in arts integrated learning that reflect rigor including collaboration, experimentation, perseverance, and the ability to take risks, to name a few. One teacher noted, "integrating the arts …allows students to go deeper into content and opens possibilities for expressing understanding "by using [their] knowledge to represent the meaning in a different way.
Findings in this study point to arts-integrated learning as resulting in deeper levels of engagement and rigorous learning where students find personal relevance in, though, and with the arts.
Read More:
Integrating the Arts Across the Curriculum
Integrating the Arts in Language Arts
Integrating the Arts in Science
Integrating the Arts in Social Studies
Integrating the Arts in Mathematics
Teacher as Curator: Formative Assessment and Arts-Based Strategies
TEDxNorthAdams Talk
Think Like A Region | Lisa Donovan |
https://www.youtube.com/watch?v=v8IwiJa8aN8
The post Lisa Donovan, Massachusetts College of Liberal Arts – Studying the Arts and Deep Learning appeared first on The Academic Minute.