Academic Minute Podcast
Kerry Dean Carso, SUNY New Paltz – Follies in America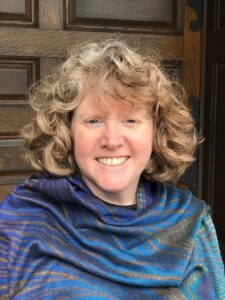 Everyone loves a room with a view.
Kerry Dean Carso, professor of art history at SUNY New Paltz, delves into the history of one time of structure that is built around this principle.
Kerry Dean Carso is professor of art history at the State University of New York at New Paltz, where she teaches courses on American art and architecture. She is the author of American Gothic Art and Architecture in the Age of Romantic Literature (University of Wales Press, 2014), winner of the Henry-Russell Hitchcock Award from the Victorian Society in America, and Follies in America: A History of Garden and Park Architecture (Cornell University Press, 2021).
Follies in America

Follies are small-scale buildings set within landscaped grounds or overlooking sites of natural beauty. Eighteenth-century English aristocrats placed these little buildings within their landscape gardens as eye-catchers to lead visitors through the grounds. Designed to mimic the architecture of the past, follies sparked reveries about history and the passage of time.
The name "follies" derives from the apparent uselessness of these buildings in that they were primarily garden ornaments and belvederes or lookout towers, allowing their owners to survey the land that comprised their hereditary wealth. One might not expect to find follies in the United States, with its origins as a democratic republic, but in the late eighteenth and nineteenth centuries, follies, including temples, towers, ruins, and summerhouses (today known as gazebos), were often built to signify the owner's social class and access to leisure time.
Neoclassical temples were particularly popular in the decades after the American Revolution. Thomas Jefferson designed more than 20 follies for his landscape garden at Monticello in Virginia, although only one was constructed. The pavilion has been recreated based on archeological evidence near the vegetable garden. Jefferson read in this little temple, but also gazed at the landscape; indeed, providing a view was integral to the folly building type.
By the middle of the nineteenth century, follies started appearing in public parks, such as New York's Central Park. Designed by the park's co-designer Calvert Vaux, Belvedere Castle is a miniature Romanesque Revival fortress that appears to grow organically out of the rocks on which it is built. With terraces and lookouts on every level, the tower provides visitors with elevated views of the park, thus allowing everyday people access to the feeling of power and sublimity that comes from the view from above.
The post Kerry Dean Carso, SUNY New Paltz – Follies in America appeared first on The Academic Minute.