Academic Minute Podcast
Bryana French, University of St. Thomas – Radically Healing Racial Trauma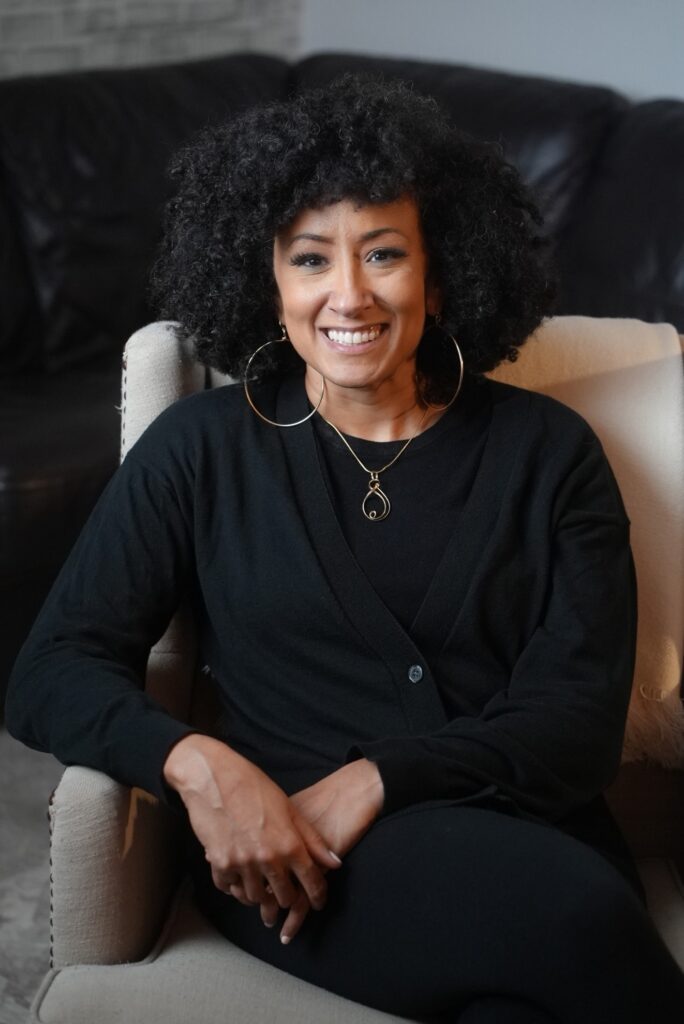 On University of St. Thomas Week: Healing racial trauma can make a big impact.
Bryana French, associate professor of psychology, determines the framework to do so.
Bryana H. French, PhD, LP, is an Associate Professor in the Graduate School of Professional Psychology at the University of St. Thomas. Her research, teaching, and clinical practice focuses on racial and sexual trauma and recovery, specifically among Black, Indigenous and People of Color. Her first authored article, "Toward a psychological framework for radical healing in Communities of Color" is ranked in the top 5% on Altmetrics publication data. Her research on men's sexual victimization has been featured in several news outlets including Time, US News, and Huffington Post. Dr. French's work has been recognized with awards throughout her career, including the American Psychological Association, the National Multicultural Conference and Summit, the Minnesota Psychological Association, and the Association of Black Psychologists.
Radically Healing Racial Trauma

Racism's impact on the mental and physical health of Black, Indigenous, and People of Color, or BIPOC, is now well documented. Racial disparities were laid bare during the COVID-19 pandemic, with higher rates of infection, hospitalization, and mortality for BIPOC. The impacts of systemic racism have also been more apparent since the murder of George Floyd. Racial inequities in physical, emotional, and financial wellness are evident and can lead to feelings of despair, hopelessness, self-doubt, and internalized racism.
In response, our team created a multisystemic psychological framework of radical healing from racial trauma. It moves beyond individual focuses that are common in traditional psychology and builds on foundational research from other BIPOC scholars.
The psychology of Radical healing asserts that resisting oppression and creating better possibilities are both necessary to heal from racial trauma. It involves five aspects: developing a critical consciousness, standing up against racism, a sense of cultural pride, being in a collective community, and fostering radical hope in times of ongoing injustice. In essence, the psychology of radical healing is designed to address the root causes of racism while helping BIPOC live joyful, thriving lives.
We have applied the psychology of radical healing framework to psychotherapy, mental health training, research, and advocacy. Qualitative interviews with BIPOC adults have confirmed and expanded on our theory of radical hope, and case studies have demonstrated ways to foster radical healing in a therapeutic context. In sum, our research expands existing psychological approaches by identifying ways to draw on cultural strengths, the lineage of resistance, and creative capacities in healing racial trauma.
Read More:
[Sage Journals] – Toward a Psychological Framework of Radical Healing in Communities of Color
[National Library of Medicine] – "We can create a better world for ourselves": Radical hope in communities of color
The post Bryana French, University of St. Thomas – Radically Healing Racial Trauma appeared first on The Academic Minute.