Academic Minute Podcast
Stephen McNeill, Kennesaw State University – Mobile Skin Care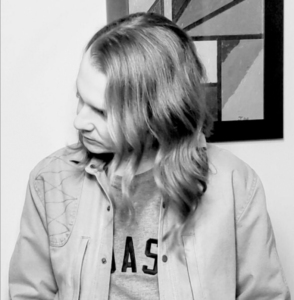 How do you know if you're getting too much sun exposure?
Stephen McNeill, senior lecturer of communication at Kennesaw State University, examines one technology that can help.
Before embarking on a career in academics, McNeill worked as an on-air personality for multiple radio stations in the U.S. and the U.K. and appeared on television shows such as On-Air with Ryan Seacrest. His time in radio has seen everything from giving away cars, covering award shows in Los Angeles, live interviews with some of music's biggest names, and hosting a syndicated countdown show. McNeill also worked as a producer for a BBC radio affiliate located in Canterbury, Kent. His on-air and production work earned him an Illinois Broadcasters Association Silver Dome Award.
Mobile Skin Care

Light-emitting diode (LED) technology allows users to monitor their indoor and outdoor environments while engaged in various tasks. LED has long been touted for its direct benefits to the skin; now, new LED technology is monitoring many external conditions that directly relate to human skin and respiratory health. My Skin Track UV, from La Roche Posay, is an integrated near-field communication (NFC) app.
The light-emitting diode (LED) acts as a detector to capture UV light. The battery-free, water-proof LED is worn on clothing, and the energy is read by transferring data from the sensor to a smart-phone via NFC technology. Based on one's UV exposure and other environmental factors, the app uses a closed-loop, proprietary algorithm to issue a notification when environmental exposure is at a level that contributes to the users' specific skin concerns. Skin cancer is the most common form of cancer in the United States and is the easiest to prevent.
My Skin Track UV measures UVA and UVB exposure, noting the maximum percentage of sun stock – the recommended maximum daily allowance of UV based on skin tone and the UV index. It also tracks pollen, pollution, temperature, and humidity. This study discusses the application of LED and NFC technology and reviews similar skin care applications and health education, including uses and gratifications. The associated paper features background technological research behind the evolution of smart-phone UV skin monitoring. The paper also includes results from product demonstration.
The post Stephen McNeill, Kennesaw State University – Mobile Skin Care appeared first on The Academic Minute.