Academic Minute Podcast
Gena Greher, University of Massachusetts Lowell – Music, Emotion and Storytelling in Developing Listening Skills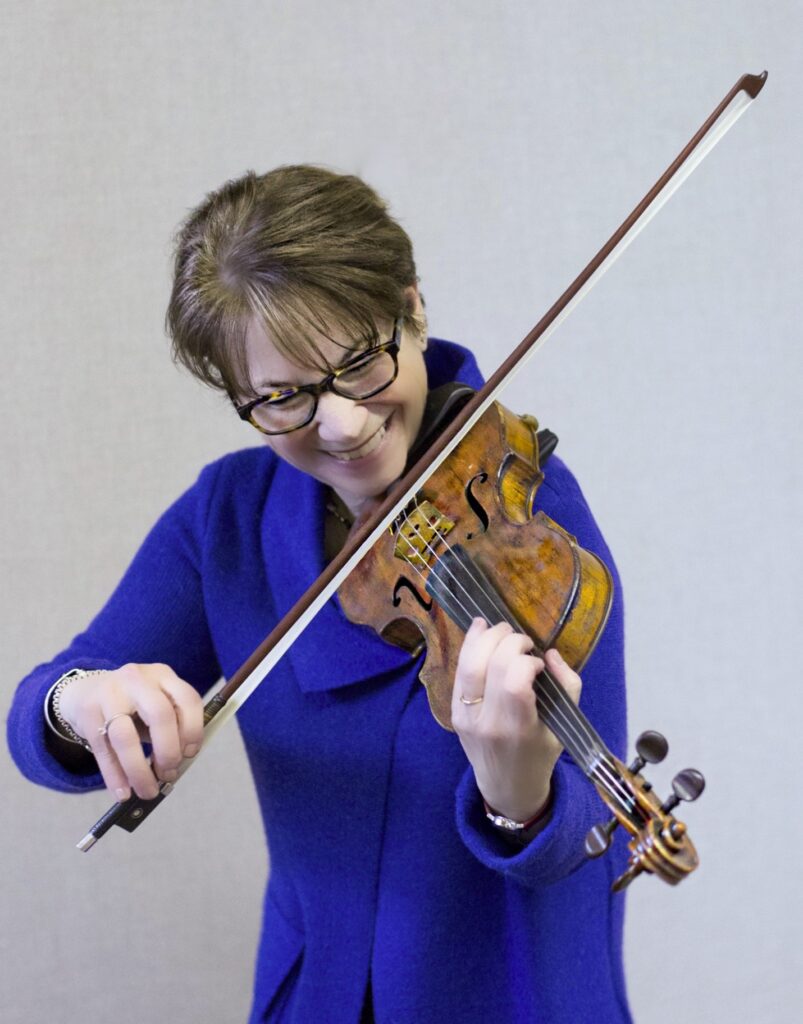 How do you get kids to learn to listen? Use music.
Gena Greher, professor of music and music education at the University of Massachusetts, Lowell, shows us how.
Dr. Gena R. Greher is Professor of Music & Music Education at the University of Massachusetts Lowell. She's a 2014_15 Donahue Endowed Professor of the Arts. and is the Education Director of the UMass Lowell String Project/Youth Orchestra. She developed a math/music module with Jeanne Bamberger for the Herbie Hancock Institute's STEAM Initiative https://mathsciencemusic.org as well as curriculum for several other modules and apps on the site. Gena is co-author with Suzanne Burton for Creative Music Making at Your Fingertips: A Mobile Technology Guide for Music Educators, as well as co-author with Jesse Heines for Computational Thinking in Sound: Teaching the Art and Science of Music and Technology, both from Oxford University Press.
Music, Emotion and Storytelling in Developing Listening Skills

Developing listening skills is an important aspect of education, whether it is in the music classroom or general classroom. As a music teacher educator, I focus my research on creative and critical thinking skills, and the development of listening skills provides the foundation for this work. While there are many paths a music educator can take to accomplish this, one environment that captivates students and gets them thinking beyond just talking about the beat, is one that is multimedia based. Most of my research involves students exploring the world of music through film. I am currently extending that into video game music as well.
If you've ever watched a film and knew something either good or bad was about to happen, chances are it was the music that signaled that. In my work with students, we listen to a great deal of film music and discuss how it makes them feel, what about the music makes them feel that way, and what might be happening visually. I have them explore stories and events by creating soundtracks to convey the emotion, action or even something about a particular character. At other times I will show them a short video clip without any sound or context and ask them to come up with the back story, to create the soundtrack.
During the pandemic I noticed the importance of video games in my students' lives, as well as how important the music in the games were to their playing experience. As with film music, certain themes can signal changes in the action or level, or it can convey the mood of what is taking place on screen.
This type of approach presents the music teacher, or general classroom teacher, with an interdisciplinary approach that supports the development of literacy skills, while maintaining its relevance to the students social and cultural interests.
The post Gena Greher, University of Massachusetts Lowell – Music, Emotion and Storytelling in Developing Listening Skills appeared first on The Academic Minute.