Academic Minute Podcast
Zaya Rustamova, Kennesaw State University – Resilience of No Longer Others' in Series The Other Gaze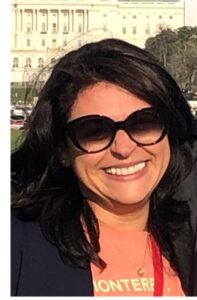 The fight against gender inequality goes on.
Zaya Rustamova, associate professor of Spanish at Kennesaw State University, examines the role art can play.
Dr. Rustámova is an Associate Professor of Spanish at Kennesaw State University. Her interdisciplinary research interests encompass Contemporary Spanish Peninsular Cultural Studies, with an emphasis on film and media studies. She specializes in topics related to memory construction and its ideological dimensions, representations of identity, race, ethnicity, and gender in cultural productions of the Spanish-speaking world.
Resilience of No Longer Others' in Series The Other Gaze

On April 25, 2018, channel 1 of Spanish Television premiered the first season of the series The Other Gaze. which Spanish press immediately recognized for its feminist ethos. The series tells the story of an Institute for young ladies in the capital of Andalusia in the beginning of the 20th century where the teaching methods reflect the educational reform undertaken by a group of intellectuals called Krausists in the middle of the 19th century. Such reshaping of pedagogical paradigms was based on experimentation and fostered greater access to education for Spain's female population. In The Other Gaze, by virtue of the representation of the students' and their female teachers' professional and personal aspirations, the script director Alba Lucío and her team of script writers delve into the causes of the protagonists' nonconformity with oppression perpetuated by the patriarchy, of their fight against gender inequality and the violence they are subjected to as a result. The universe depicted in The Other Gaze diversifies the dominant heteronormative expressions of gender and sexuality in the popular media to broaden the perceptions of the heterogeneous public and ultimately generate a positive impact in the fight against gender violence that intensified during the pandemic. By communicating the traumatic experiences of female students and teachers that endow the protagonists with resilience and allow them to build an indomitable solidarity, the series creators offer new paradigms for expression, interpretation, and enforcement of female agency.
The post Zaya Rustamova, Kennesaw State University – Resilience of No Longer Others' in Series The Other Gaze appeared first on The Academic Minute.