Academic Minute Podcast
Elizabeth Blaber, Rensselaer Polytechnic Institute – Understanding How the Environment Affects Stem Cell Function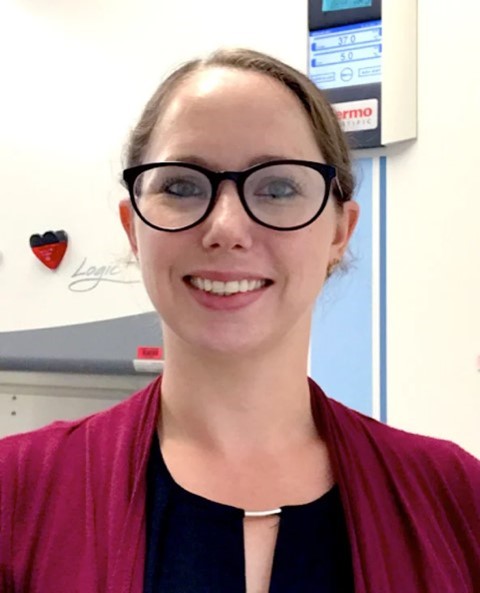 How our environment affects us can be complex.
Elizabeth Blaber, assistant professor in the biomedical engineering department at Rensseelaer Polytechnic Institute, uses the harsh environment of space to provide answers.
Elizabeth A. Blaber, Ph.D. is an Assistant Professor in the Biomedical Engineering Department at Rensselaer Polytechnic Institute (RPI), a Visiting Scientist with the Blue Marble Space Institute of Science at NASA Ames Research Center and a Space Biology Principal Investigator. She earned her Bachelor of Medical Sciences (Honors) at the University of New South Wales, Sydney, Australia and her Ph.D. in Molecular Genetics and Biochemistry from the same University. Prior to joining RPI, Dr. Blaber conducted research at NASA Ames Research Center. Dr. Blaber's research is focused on understanding how stem cells and consequently, tissue regeneration, are affected by spaceflight stressors. She is also investigating the effects of alterations to the bone marrow microenvironment on peripheral tissue degeneration and disease progression. Dr. Blaber has been honored with several prestigious awards including the Thora W. Halstead Young Investigator Award, the NASA Early Career Public Achievement Medal, NASA Honor Awards, the Australian-American Individual Innovator of the Year Award, the Emerging Space Leaders Grant from the International Astronautical Federation and has been invited to present her research at several prestigious institutes including the Center for Induced Pluripotent Stem Cell Research and Applications (CiRA) in Kyoto, Japan.
Understanding How the Environment Affects Stem Cell Function

Space has long been an intriguing and much studied area of science. The intense atmosphere of space provides a unique and stressful environment to study physiological stress, including altered gravity, exposure to space radiation, and psychological stressors. Therefore, this setting provides a rare environment to study mammalian physiology and to engineer systems for the study of human physiology.
My lab focuses on understanding the physiological, cellular, and molecular mechanisms underlying stem cell dysfunction due to environmental stressors, disease states, and aging. Our research uses multiple loading paradigms (spaceflight, simulated spaceflight, hyper gravity, and exercise) to understand how mechanical stimuli maintain stem cell health and tissue regeneration in high-stress environments. Through these environmental stressors, we aim to learn how we can use stem cells to repair damaged tissue specifically in the musculoskeletal, immune, and digestive systems. Our research focuses on the bone marrow microenvironment as a central regulator for stem cell function and immune activation leading to peripheral tissue disease and degeneration. Additionally, we aim to identify dietary supplements that can aid in tissue health during both spaceflight exposure and normal aging here on Earth. Understanding how the body systems interact in both health and disease will help us dissect the molecular mechanisms underlying aging and accelerated aging of stem cells under unloaded conditions, including stem cell senescence, senescence associated mitochondrial dysfunction and inflammation, and the impact of these alterations to the bone marrow microenvironment and peripheral tissue health. Ultimately, we hope to understand the basic biological mechanisms that lead to both tissue dysfunction, degeneration and aging, and develop targeted therapeutics to halt or reverse these effects both in space and here on Earth.
The post Elizabeth Blaber, Rensselaer Polytechnic Institute – Understanding How the Environment Affects Stem Cell Function appeared first on The Academic Minute.