Academic Minute Podcast
Meghann Jarchow, University of South Dakota – Working in Our Place for Visionary Sustainability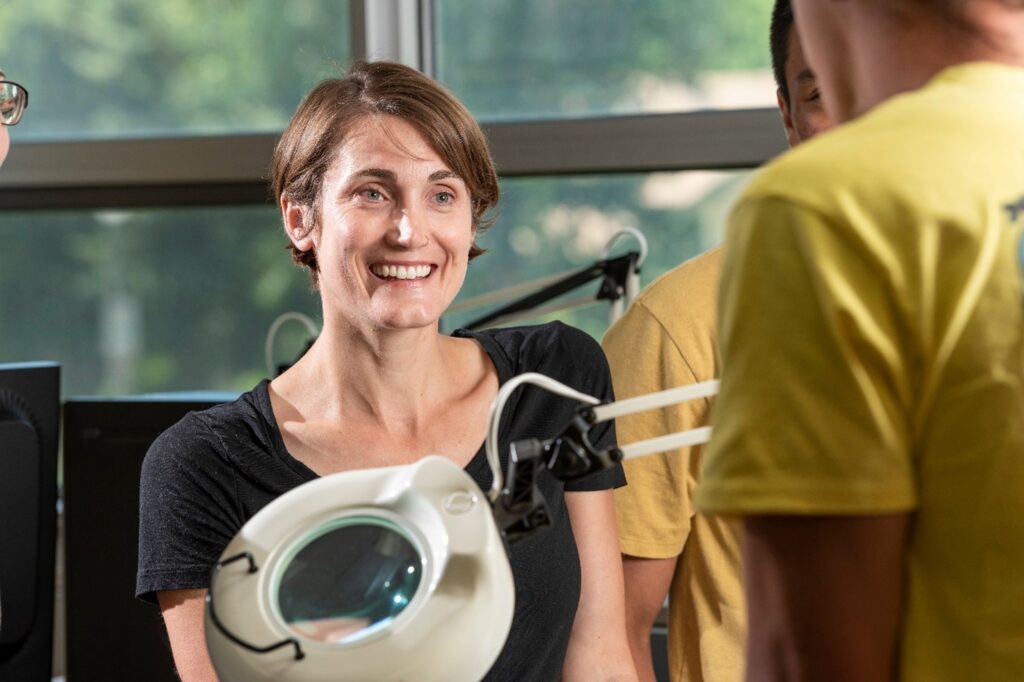 Thinking locally can lead to a more sustainable future.
Meghann Jarchow, chair and associate professor in the department of sustainability and environment at the University of South Dakota, discusses how.
Dr. Meghann Jarchow is chair and associate professor in the Department of Sustainability & Environment at the University of South Dakota. Dr. Jarchow's research program generally addresses two distinct – but overlapping – questions: how can the rural landscapes in this region be more environmentally and socially sustainable, and how should sustainability education be structured and taught?
Working in Our Place for Visionary Sustainability

Climate chaos and despair, rising extremism, mass extinctions – and I could go on.
We are all keenly aware that we face both environmental and social challenges. Many perceive sustainability as the field that explores these challenges and implores us to change to save ourselves and the planet. I do not refute these challenges or the need to seek a different future. I am, however, critical of our framing.
I see sustainability as asking the questions, "What kind of world do we want?" and "How can we effect change to create that world?" It is about transformative change driven by understanding the global context and acting mostly locally – in places that we know and love. I believe that sustainability should pull people toward the visions of our desired futures – rather than using fear, guilt, and shame to push people from catastrophe.
I live in South Dakota, which is at the junction of the Corn Belt and the Northern Great Plains. My research group has asked residents of this region what they want to see on their landscapes now and in the future. They describe open space, native plants and animals, recreation, and agriculture. They talk about community. But, the vision for a sustainable South Dakota will not be the same as for a different place, which would have a different history, people, financial context, climate, and biocapacity.
Sustainability has the power to be an effective framework to shift our thinking and drive us toward the future that we want. It will involve using systems thinking, embracing complexity, acting thoughtfully and strategically, developing and using technology appropriately, and working in community and not competition. It will involve using all our assets to start creating the places that we want.
The post Meghann Jarchow, University of South Dakota – Working in Our Place for Visionary Sustainability appeared first on The Academic Minute.