Academic Minute Podcast
Susan Broniarczyk, University of Texas at Austin – Social Sharing Can Lead To a False Sense of Knowledge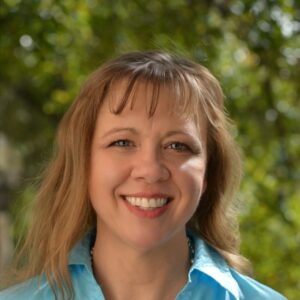 Just because someone shares something online, it doesn't mean they're educated on it.
Susan Broniarczyk, associate dean for research and professor of marketing at the University of Texas at Austin, explores this conundrum in the social sharing economy.
Susan M. Broniarczyk is associate dean for research, Susie and John L. Adams Endowed Chair in Business, and a professor in the Marketing Department at the McCombs School of Business at The University of Texas at Austin. Her research examines consumer behavior and decision making with a focus on brand and product management, product recommendations and advice, and gift-giving.
Social Sharing Can Lead To a False Sense of Knowledge

As we continue to consider the way that information is shared on social media, my colleagues and I wanted to know: does sharing articles online make people feel more knowledgeable, even when they've only glanced at the headline?
We conducted several studies, including one where we asked participants to review a series of articles and share them online as they chose to do so.
We found that people who shared articles came to believe they knew more about the topics they shared — even if they didn't read the article — compared to readers who didn't share, Sharing increases our subjective knowledge, even when we lack objective knowledge on a topic.
Along with the spread of misinformation, there are other dangers when we share without reading. Our research found people who feel more knowledgeable are more likely to make riskier decisions. They are also more likely to believe that they don't need to read or learn additional information on that topic, making a lack of objective knowledge difficult to correct. Overconfidence on a topic can lead people to become entrenched in their beliefs and resistant to change.
So, how do we counter this false sense of expertise? One approach involves social media pilot programs that encourage people to read articles before sharing. Getting people to read articles or become aware of subjects where they lack information is important, especially in this digital world where content is easily sharable.
As consumers we have a responsibility, as well, to pay close attention to our own online habits. Just because we share doesn't mean we know.
Read More:
[Medium] –I Share, Therefore I Know
[UT News] – Sharing on Social Media Makes Us Overconfident in Our Knowledge
The post Susan Broniarczyk, University of Texas at Austin – Social Sharing Can Lead To a False Sense of Knowledge appeared first on The Academic Minute.