Academic Minute Podcast
Sandra Peart, University of Richmond – We Need Capable, Ethical Leaders – Now More Than Ever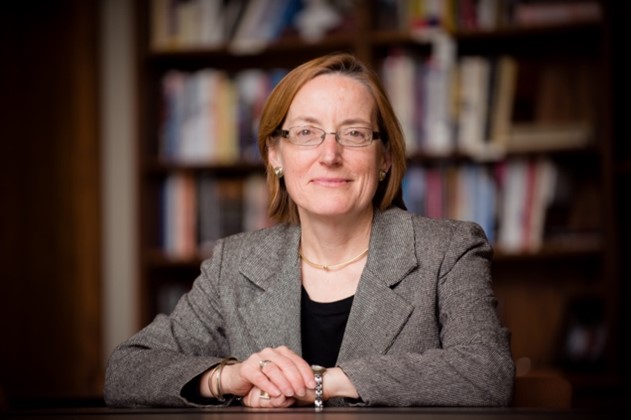 Good leaders can be hard to find.
Sandra Peart, dean and E. Claiborne distinguished professor in the Jepson School of Leadership Studies at the University of Richmond, says it's a society-wide problem.
Sandra J. Peart is dean and E. Claiborne Robins Distinguished Professor in Leadership Studies at the University of Richmond's Jepson School of Leadership Studies. She is also president of the Jepson Scholars Foundation. An economist, Peart has written or edited 11 books and is the author of more than 100 articles in the areas of constitutional political economy, leadership in experimental settings, ethics and economics, and the transition to modern economic thought.
We Need Capable, Ethical Leaders – Now More Than Ever

It is abundantly clear that our democracy suffers from a leadership deficit.
We are not alone, as a glance toward recent leadership turmoil in other democracies, such as the UK, Israel and Brazil, confirms. The stakes of ignoring the study of leadership are high. Unchecked authoritarian leaders are poised to destabilize the global order. Inflation and other economic challenges wreak havoc on the dreams of ordinary people.
The need for exemplary leadership extends beyond government into all sectors of society, from schools to hospitals, to corporations, to sports teams, and more. All require moral leaders who respect the hopes and desires of their followers, as well as followers who help leaders succeed and hold them accountable.
Because the need for good leadership is universal, we must strive to improve our understanding of it through sustained and rigorous study, aimed in part at preparing today's students for effective, ethical leadership. The subject is vast, encompassing leaders who emerge on the sandlot baseball team to heads of state and every type of leader in between.
We should also consider the important normative question: What makes an ethical leader? Although we may wish for perfection in our leaders, we must acknowledge that they are subject to the same temptations we all face. It is critically important for leaders to respect the moral responsibility associated with power and influence.
The study of leadership is much like weaving a tapestry through a vast and complex array of disciplines. It requires an open-mindedness and breadth that expands beyond narrow disciplinary boundaries.
By preparing successive generations to lead ethically, purposefully, and successfully, we will overcome our leadership deficit.
The post Sandra Peart, University of Richmond – We Need Capable, Ethical Leaders – Now More Than Ever appeared first on The Academic Minute.