Academic Minute Podcast
Ling Cao, University of New England – Models for Discovering Methods to Reduce Chronic Pain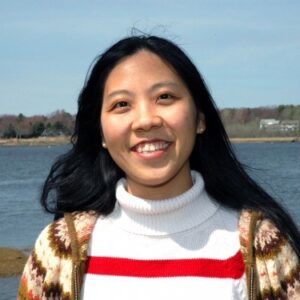 On University of New England Week: Chronic pain takes over your life.
Ling Cao, professor of immunology, examines the fight for relief.
Dr. Cao completed her training in Clinical Medicine at Beijing Medical University and subsequently completed PhD training at the State University of New York at Albany (SUNY Albany). After her post-doctoral training at the University of Rochester Medical Center and Dartmouth-Hitchcock Medical Center, she joined the Department of Biomedical Sciences faculty at the University of New England College of Osteopathic Medicine in 2007.
Models for Discovering Methods to Reduce Chronic Pain

My research focuses on chronic pain specifically exploring how the interactions between the immune system, body's defense system, and the nervous system, affect the development of neuropathic pain, a type of pain that happens if the part of the nervous system that processes the sensation of pain, touch, temperature, vibration, and body position is damaged. My team uses various mouse models, including models for HIV-infection. We have examined the contributions of several molecules that are known to be critical in the immune system while fighting infections. These molecules are also found on glial cells that are located in the central nervous system and can play certain functions as cells in the immune system. For example, we have identified a molecule, CD40 found on microglia, one type of glial cells, that can contribute to the maintenance of neuropathic pain and the development of HIV-associated neuropathy. Depletion of CD40 can significantly improve animals' pain-related behaviors. We realized that the knowledge obtained from animal models cannot represent all aspects of human pain. We started to work with patients with chronic pain by collaborating with local clinics and patient support groups, and began to utilize the growing health-related databases. This combination approach also taught us that chronic pain is most effectively managed using a multidisciplinary, personalized strategy. The long-term goal of our study is to identify novel drug targets as well as behavioral and policy changes that could improve the health of patients suffering from chronic pain.
The post Ling Cao, University of New England – Models for Discovering Methods to Reduce Chronic Pain appeared first on The Academic Minute.