Academic Minute Podcast
Jasmine Travers, New York University – Nursing Home Staffing Suffers in Disadvantaged Communities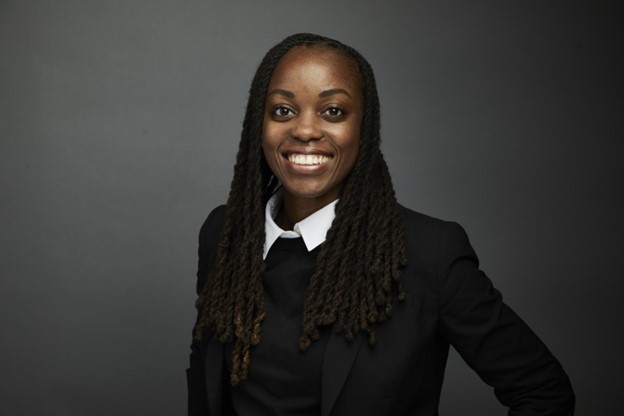 On New York University Week: Staffing is a critical factor for nursing homes.
Jasmine Travers, assistant professor in the Rory Meyers College of Nursing, focuses on disadvantaged communities.
Jasmine L. Travers, PhD, MHS, AGPCNP-BC, RN, is a researcher and adult-gerontological primary care nurse practitioner dedicated to improving health outcomes and reducing health disparities in vulnerable older adults. Her current work, funded by the National Institute on Aging and the Robert Wood Johnson Foundation, focuses on mitigating disparities in appropriate access and use of long-term care for older adults in a variety of settings, including the home, community, nursing homes, and assisted living.
Travers has published widely on the topics of aging, long-term care, health disparities and inequities, workforce diversity and workforce issues, vaccinations, and infections. She recently served on the National Academies of Science Engineering and Medicine Committee on the Quality of Care in Nursing Homes which released a widely anticipated report in April 2022, The National Imperative to Improve Nursing Home Quality.
Nursing Home Staffing Suffers in Disadvantaged Communities

1.3 million older adults in the US are nursing home residents who often have complex medical needs. Research shows that nursing homes that maintain higher levels of staffing by registered nurses, certified nursing assistants, and rehabilitation specialists have better resident outcomes. Yet, there are marked disparities in nursing home staffing, which may be exacerbated by neighborhood-level factors.
My colleagues and I recently evaluated the magnitude of nursing home staffing differences across levels of neighborhood deprivation. We looked at small geographic units called census blocks, and leveraged data from the Area Deprivation Index, a measure of neighborhood socioeconomic disadvantage, which we then linked with publicly available nursing home quality and staffing data.
We found that 16% of U.S. nursing homes are in severely deprived neighborhoods. These facilities were more likely to be for-profit and serve a higher proportion of Black residents and Medicaid recipients. Staffing among nursing home personnel who provide direct resident care was significantly lower in facilities in disadvantaged communities. In a 100-bed nursing facility in a severely deprived neighborhood, there would be six fewer daily hours of care provided by a registered nurse as compared to a similar nursing home in a less deprived area. This is a large disparity given the already low nurse-to-resident ratios in skilled nursing homes, which have been exacerbated by the COVID-19 pandemic.
Our research team also found evidence of care substitution. Nursing staff with lower salaries (certified nursing assistants and licensed practical nurses) had fewer disparities in staffing hours in our study than registered nurses when comparing nursing homes located in severely deprived neighborhoods to those in less deprived neighborhoods. Even after accounting for differences in medical complexity, substitution of less trained nursing staff providing clinical care remained evident in the findings, raising concerns about quality of care.
Taken together, our findings suggest that nursing home staffing suffers in disadvantaged communities.
The post Jasmine Travers, New York University – Nursing Home Staffing Suffers in Disadvantaged Communities appeared first on The Academic Minute.