Academic Minute Podcast
Henry Tran, University of South Carolina – Models to Combat Epidemics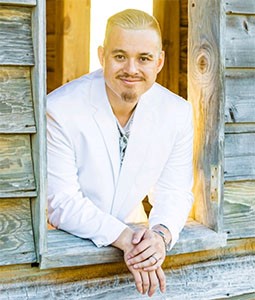 The world needs more teachers.
Henry Tran, Associate Professor in Education Leadership at the University of South Carolina, examines how to develop more.
Henry Tran is an Associate Professor at the University of South Carolina's Department of Educational Leadership and Policies who studies issues related to education human resources (HR). He has published extensively on the topic, and holds two national HR certifications. He is also the co-lead editor of the book How did we get here?: The decay of the teaching profession, editor of the Journal of Education Human Resources, and the Director of the Talent Centered Education Leadership Initiative.
Prior to his professorship, Tran served as an HR practitioner in both the private sector and in public education. He draws from both experiences in his research and teaching.
Improving the Attractiveness of the Teaching Profession Through Talent-Centered Education Leadership

Per the Economic Policy Institute, "the teacher shortage Is real, large and growing." Most of the teacher demand stem from turnover, particularly from poor working conditions. In fact, research suggests administrative support is the most important in-school factor affecting teacher retention. Excessive teacher turnover is not only expensive, costing the U.S. billions of dollars annually, but hurts student learning by creating instability in schools.
In my own research, both with current and potential teachers (i.e., college students who may or may not consider teaching as a career), the importance of respect shown to teaching professionals is a constant finding.
But how can we show this? Many point to the provision of resources so teachers don't have to personally pay for their tools and supplies, others argue that providing adequate pay matters more. Still others suggest for autonomy over classroom decisions or assurance of safe workplaces. But why does it have to be one or the other?
The talent management landscape at large has evolved, and that change has only intensified in a post-Covid world. In the old days, employers would expect workers to take whatever treatment that was handed down and if the workers did not like it, they were told to "get another job." Well, they're doing just that. Social media has allowed employees to publicly share their working conditions to a wide audience. In a society where people increasingly expect humanity, flexibility, and inclusion in their workplace, workers are voting with their feet. In response, progressive employers have been intentionally designing employee experiences where people want to, not need to come to work.
Based on this premise, I introduced Talent-centered education leadership as a new direction for education talent management. The key is making teaching a fundamentally attractive profession, which will positively affect the outcomes of our youth.
The post Henry Tran, University of South Carolina – Improving the Attractiveness of the Teaching Profession Through Talent-Centered Education Leadership appeared first on The Academic Minute.