Academic Minute Podcast
Alana Jeydel, Fresno City College – 2022: The Year of the Female Gubernatorial Candidate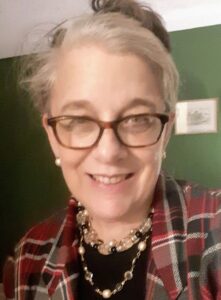 More glass ceilings can and will be broken in November.
Alana Jeydel, professor of political science at Fresno City College, discusses how.
Dr. Alana Jeydel (Ph.D., Political Science) teaches at Fresno City College. She has published two books and numerous refereed journal articles in the area of women and politics. Dr. William R. Wilkerson is a professor of political science at SUNY Oneonta. He studies American politics and law and courts.
2022: The Year of the Female Gubernatorial Candidate

Female governors matter. They positively impact other female candidates and increase feelings of efficacy among voters. Currently, nine states have female governors and 19 states have never elected a female.
2022, when 36 states elect governors will be a historic year in the quest for sex diversity in the Governorships. Comparing 2022 to 2018, we find that: More candidates are females. Females make up 22.1% of all candidates this year, up from 19% in 2018 and 13.5% in 2010.
Growth in Republican females is particularly strong. Republican females now make up 19.5% of total Republican candidates, up from 13% four years earlier. Republican efforts to recruit more females to run for office, like Right Direction Women, may be paying off. Attention to the pipeline matters.
More party nominees are female. As of the September 6th primaries, 34.8 percent of the candidates advancing to November are female, up from 25% in 2018. Overall, from 2006-20, only 14.6% of major party nominees for governor were female. Prior to 2022, there were only four general election races with two female major party candidates. In 2022, there will be at least five all-female gubernatorial races.
We have gathered unique data on the prior political experience of all 421 announced candidates. Here we have found that Democratic female candidates are more likely to have held political experience than others. 52.5 percent of 2022 Democratic female gubernatorial candidates have held elective office, as compared to only 37.7% of Republican females, and 32.9% of all male candidates.
Increasing the number of females in elective office will have long-term impacts, particularly at the federal level. The governorship is a common path to the presidency and the vice presidency and 19 governors have won US Senate seats since 2000.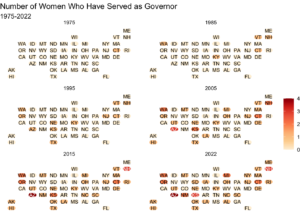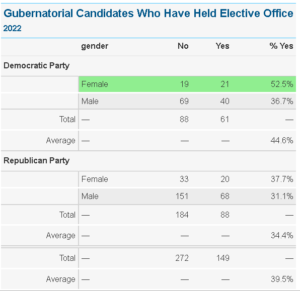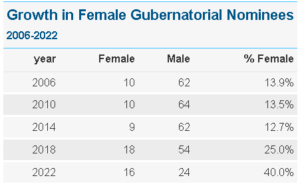 The post Alana Jeydel, Fresno City College – 2022: The Year of the Female Gubernatorial Candidate appeared first on The Academic Minute.