Academic Minute Podcast
Karen Cerulo, Rutgers University – Dreaming of Future Possibilities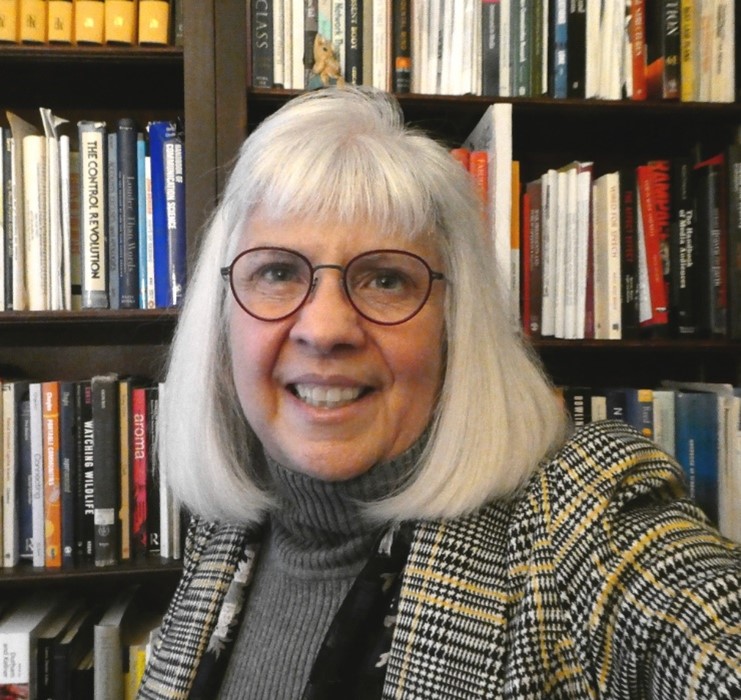 Everyone has a dream.
Karen Cerulo, full professor of sociology at Rutgers University, explains how striving can make things better for everyone.
Karen A. Cerulo has authored several books and articles in the areas of culture and cognition, symbol systems and meaning, inequality, media and technology, social change, and identity construction. She served as the Chair of the ASA's Culture section and Vice President of the Eastern Sociological Society. She currently edits Sociological Forum, the flagship journal of the Eastern Sociological Society. In 2013, she was named the Robin M. Williams Jr. Lecturer by the Eastern Sociological Society and won that organization's Merit Award. In 2019, she was elected to the Sociological Research Association. https://en.wikipedia.org/wiki/Karen_A._Cerulo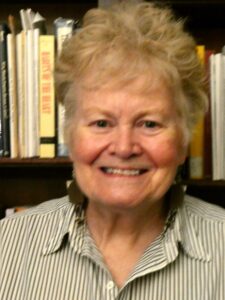 Janet M. Ruane is Professor Emerita at Montclair State University. In addition to writing numerous articles, she authored three popular text books that help readers, both in the U.S. and abroad, connect with sociology and research methods. (Second Thoughts –7 editions, Essentials of Research Methods, and Introducing Social Research Methods. Her Essentials book has been translated into Chinese and Swedish.)
Professor Emerita, Sociology Department, Montclair State University, Montclair, N.J.
Both author's work has been widely covered in the media, including venues such as the Chicago Tribune, CNN Travel,The Conversation, DAME magazine, Le Monde, Mycentraljersey.com, The New York Daily News, The New Republic, The New York Times, North Jersey.com, Playboy, Psychology Today, The Post Courier,The Scientific American, Slate Magazine, The Times of India, and USA Today. They have also been interviewed on a variety of radio programs and podcasts: 1010 Wins news radio, The Brian Lehrer radio program (WNYC), the Freakonomics podcast/radio program, Jeff Schechtman's "Talk Cocktail" podcast, Mancow Morning Radio Show (WLUP FM), Matthew Crawford's The Curious Man podcast, and Thinking Aloud on BBC radio
Dreaming of Future Possibilities

Here in the US, we encourage people to dream and to dream big.
Aside from the iconic American Dream—a vision of success via hard work and education—we really don't know much about the dreams Americans embrace. Recently my colleague and I talked with over 270 men and women of varied backgrounds about their dreams for the future. Some were students, some working adults, some retired or unemployed. We talked to the financially secure as well as to the homeless. We also talked to people whose lives were disrupted by major illnesses or natural disasters. Here's what we learned:
Dreams fall into a limited number of dream themes: adventure; career; fame, wealth and power; family; philanthropy; and self-improvement.
People's age, gender, race, social class and life circumstances impact their dreams. Social and economic minorities cited dreams that were quite reserved in comparison to the dreams of White or wealthy respondents. Women were more committed to and optimistic about their dreams than men. Those facing health challenges tended to embrace positive views about dreaming and were the most confident about achieving their dreams.
Many of the dreams we heard were rather practical and contained. Few people expressed dreams that were not grounded in reality. Indeed, fantastical dreaming—i.e. being able to levitate one's self or becoming invisible—was relatively rare.
Lastly, we learned that dreaming was seen as an essential life activity. Whether they are realized or not, dreams are seen as the lifeblood of living.
Read More:
· Cerulo Karen A. and Janet M. Ruane. 2022. Dreams of a Lifetime: How Who We Are Shapes How We Imagine Our Future. Princeton, NJ: Princeton University Press. https://press.princeton.edu/books/hardcover/9780691229096/dreams-of-a-lifetime
· Ruane, Janet M. and Karen A. Cerulo. 2022. "How We Dream of our Future: Seven Misconceptions We Hold" Psychology Todayhttps://www.psychologytoday.com/us/blog/the-future-you
· Cerulo, Karen A. and Janet M. Ruane. 2022. "The Crises Keep Coming, But Americans Haven't Lost Their Ability To Dream" The Chicago Tribune. https://www.chicagotribune.com/opinion/commentary/ct-opinion-covid-19-ukraine-americans-dreams-optimism-20220523-lgxwqqueyrbbtev2hejkcrpuye-story.html
· Cerulo, Karen A. and Janet M. Ruane. 2022. "How Your Class, Race and Gender Influence Your Dreams of the Future" The Conversation. https://www.registercitizen.com/news/article/How-your-race-class-and-gender-influence-your-17227362.php
Reprinted in Yahoo News: https://www.yahoo.com/now/race-class-gender-influence-dreams-123309571.html
The post Karen Cerulo, Rutgers University – Dreaming of Future Possibilities appeared first on The Academic Minute.