Academic Minute Podcast
Adolfo Sequeira, University of California Irvine – Preventing Suicide Using Biomarkers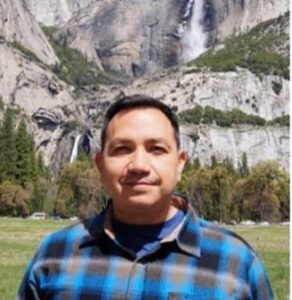 Suicide rates continue to be a growing concern.
Adolfo Sequeira, associate researcher in psychiatry & human behavior at the University of California, Irvine, explores how to identify those in need of intervention.
Pedro Adolfo Sequeira earned his bachelor's degree from the University of Quebec in molecular biology in 1998. He went on to earn his Master of Science from Montreal University in neurosciences in 2001, and from there his work began to earn him accolades with numerous research awards and scholarships awarded to him. He continued his education in Montreal to earn a PhD in human genetics from McGill University in 2007. He was appointed the Della Martin Fellow from 2006-2011. His main research interests are genetics, depression, neurology suicide and molecular biology. He joined the University of California, Irvine School of Medicine in 2011 to begin his work as a project scientist and from there has grown into the role of associate professor. He works alongside the Pritzker Neuropsychiatric Disease Research Foundation.
Preventing Suicide Using Biomarkers

Suicide rates are sadly growing at an alarming pace particularly among patients suffering from major depressive disorder, the most common diagnosis observed among suicide victims. There were over 48,000 suicides last year, and in the past 2 decades suicide rates in the United States increased over 35 percent. So, we are not only looking at a tragic loss of life but also a real public health problem. Globally suicide accounts for over 800,000 deaths per year.
While we have made some improvements with prevention strategies and medication, we just aren't able to prevent enough suicides. We estimate that 30 percent of those who die of suicide have visited a healthcare provider within a month of their death. On top of that we see an alarming rate of suicide in individuals occurring days to weeks after being discharged from psychiatric hospitals.
We have identified in blood changes in gene expression that could be used as biomarkers for suicide to potentially develop blood tests so doctors can better evaluate an individual's risk of suicide.
To figure this out, our researchers analyzed blood and brain samples from depressed suicide victims and control samples, and in doing so found specific gene expression changes in certain neurological interactions such as stress response, polyamine metabolism, circadian rhythm, immune dysregulation and telomere maintenance associated with suicide victims.
Our research is the first of its kind to analyze both blood and brain samples from the same subjects in what you would term as a well-defined population of patients with Major Depressive Disorder or (MDD).
Our research is bringing us closer to being able to predict who is most at risk for suicide and is going to allow us to provide even more targeted intervention and treatment, we hope that these advances will help lower the rate of suicide.
Read More:
[Translational Psychiatry] – Identification of potential blood biomarkers associated with suicide in major depressive disorder
The post Adolfo Sequeira, University of California Irvine – Preventing Suicide Using Biomarkers appeared first on The Academic Minute.