Academic Minute Podcast
Davida Smyth, Texas A&M University San Antonio –What Municipal Wastewater Can Teach Us About COVID-19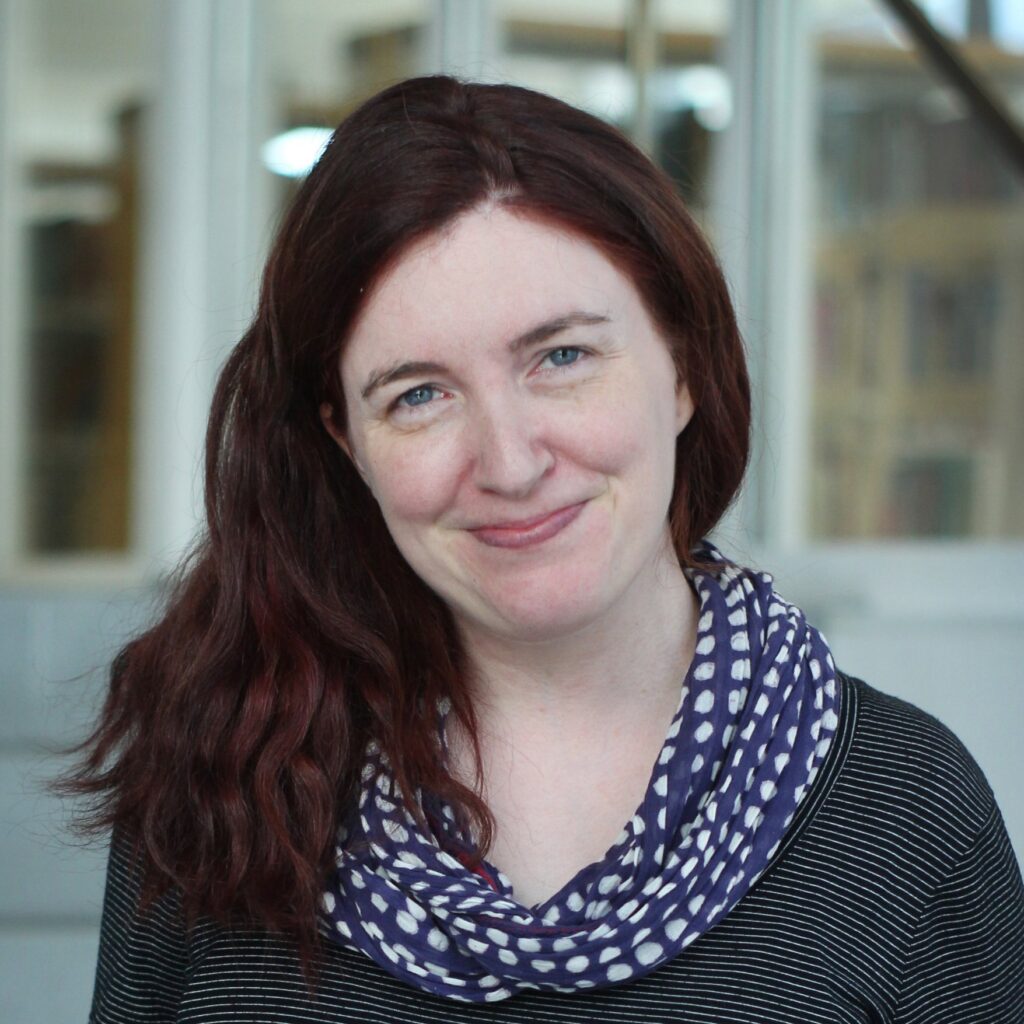 We're still learning new things about tracking viruses.
Davida Smyth, associate professor of molecular microbiology at Texas A&M University-San Antonio, explains.
Davida S. Smyth, associate professor of molecular microbiology in the Department of Life Sciences at Texas A&M University-San Antonio, is breaking new ground in understanding how using municipal wastewater samples can better help us detect Covid variants as they emerge in U.S. cities.
Professor Smyth is the lead researcher of a multi-institutional team that detected at least four "cryptic" variants of SARS-CoV-2, the virus that causes COVID-19, in samples of wastewater from New York City's public sewer system.
She is devoted to undergraduate research and her students have presented their work at several national and international meetings including the Annual Biomedical Research Conference for Minority Students (ABRCMS), and the American Society for Microbiology (ASM) annual conference. With her undergraduate team at Texas A&M University-San Antonio she researches the role of the built environment and anthropogenic activity in driving antibiotic resistance, a major global health threat. She also engages in pedagogical research on improving civic and scientific literacy in biology and integrating authentic research into the curriculum to improve student engagement and success in science. In 2020, she was appointed Deputy Director of the National Center for Science and Civic Engagement. In 2021 she was awarded the Faculty Excellence in Advising award from The New School.
Smyth received her Ph.D. in Microbiology from the University of Dublin, Trinity College, Ireland and completed her postdoctoral training at New York Medical College, the University of Mississippi Medical Center, and New York University. She has served as Associate Professor and Chairperson of the Department of Natural Sciences in Mercy College's School of Health and Natural Sciences. There she taught environmental science, introductory biology, microbiology, and genetics and developed classroom-based research experiences in microbial genomics.
What Municipal Wastewater Can Teach Us About COVID-19

My research is focused on COVID-19 spread and transmission by examining wastewater.
We've developed methods that sequence a small region of the virus from wastewater which allows us to monitor variation in the virus over time. This is a novel approach, different from that of many other groups who are examining the whole viral genome. The region we're focused on, the spike, is one of the most physiologically relevant parts of the virus as it allows the virus to bind to its receptor on host cells.
By doing this, we can monitor the response of the virus to pressures in the environment and the host and everything else over time. Going forward, this targeted sequencing technique could be applied to a variety of different other viruses and bacteria as well.
The research is important because we believe that wastewater surveillance—in place of human surveillance by conventional methods of swabbing and testing—has many benefits. Everybody contributes their genetic information to the waste that goes into the sewer. And because of that, even if you're not sick or if you don't have symptoms, we can test water from the sewer and look at the variety of viruses coming from everyone that has generated waste.
It's less biased for that reason, as most people who go to get tested perhaps have symptoms. Or they might be asked to go because of work or other reasons, such as for compliance. But everybody does go to the bathroom.
So, when we take a sample of composite wastewater, we get the data from hundreds of thousands of individuals by analyzing just one sample and we can monitor for infectious disease trends at scale. This approach is very affordable, accessible, and available to communities that perhaps don't have the resources to do mass human testing.
The post Davida Smyth, Texas A&M University San Antonio –What Municipal Wastewater Can Teach Us About COVID-19 appeared first on The Academic Minute.