Academic Minute Podcast
Mary Carskadon, Brown University – Adolescence, Sleep, and School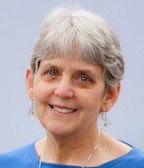 On Brown University Week: The last thing a kid wants to do is wake up for school.
Mary A. Carskadon, professor of psychiatry and human behavior, explores the science of kids, school and sleep.
Mary A. Carskadon, PhD is an authority on adolescent sleep and circadian rhythms. Dr. Carskadon serves as director of the Chronobiology and Sleep Research Laboratory at Bradley Hospital and is a Professor of Psychiatry & Human Behavior at the Alpert Medical School. Dr. Carskadon is also director of a COBRE Center for Sleep and Circadian Rhythms in Child and Adolescent Mental Health. She is a distinguished alumna and honorary degree-holder of Gettysburg College and holds an earned doctorate in neuro- and bio-behavioral sciences from Stanford University, with a specialty in sleep research. Dr. Carskadon has received awards from several national organizations recognizing her scientific, educational, and public policy contributions including the AASM Nathaniel Kleitman Distinguished Service and Mark O Hatfield Public Policy Awards; the Outstanding Educator and Distinguished Scientist Awards of the Sleep Research Society. She is an elected Fellow of the Association for Psychological Science and of the American Association for the Advancement of Science.
Adolescence, Sleep, and School

Many parents become aware of their child's changing sleep patterns during early adolescence: they resist bedtime and stay up later; they struggle to wake up for school; and they are sleepy, tired, and irritable in the daytime. We have identified a "perfect storm" of biological, psychological, and societal factors that contribute to these changes. First, sleep biology changes in two ways: a delay in the daily biological rhythm produces a push for sleep to occur later; a slower buildup of sleep pressure during the day—especially for older adolescents—makes it easier to stay awake longer. Second, socially imposed school bells often demand earlier rise times for adolescents than for younger children which amplifies the impact of the biological factors by reducing time for sleep. Finally, psychosocial factors during adolescent development including a withdrawal of parental guidance around setting bedtime, a growing tendency for teens to exert autonomy, and social pressure to engage in activities accessible through electronic media conspire to staying up later.
We recently had the opportunity to check in with middle school and high school students about their sleep patterns during the height of COVID-19. Adolescents who had school at fixed times generally reported more sleep if they were attending school remotely than when in person (when we controlled for the timing of first period). We also saw that such a regular routine, whether school was in-person or remote, was associated with less depressed mood. Further, teens who had at least one day per week in person at school reported lower symptoms of anxious and depressed mood, especially if they also reported getting more sleep. In summary, school experiences during COVID-19 impact adolescents in many ways, some of which affected their sleep and behavioral health; longer sleep, more regular schedules, and more in-person schooling appeared to be protective for anxiety and depression.
The post Mary Carskadon, Brown University – Adolescence, Sleep, and School appeared first on The Academic Minute.