Academic Minute Podcast
Birol Yesilada, Portland State University – Securing the Smart Grid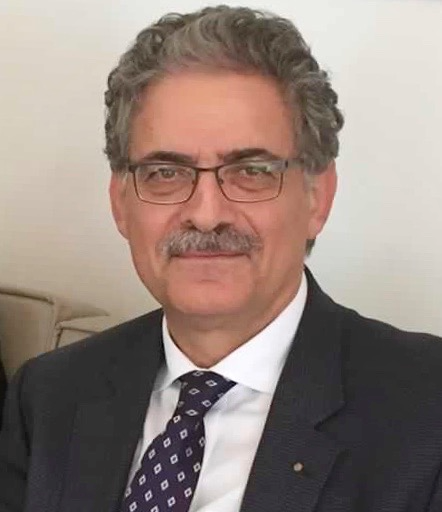 The smart grid is an important part of our infrastructure.
Birol Yesilada, professor of political science and international studies at Portland State University, discusses how to protect it from attack.
Birol A. Yeşilada is the Director of the Mark O. Hatfield School of Government and is a professor of Political Science and International Studies at Portland State University (PSU). He also holds the holder of the endowed chair in Contemporary Turkish Studies and is Director of the National Center of Academic Excellence in Cybersecurity at PSU. He served as past-Vice President of the International Studies Association and is a member of the Board of TransResearch Consortium. Previously he served as Director of the Middle East Studies Center at PSU (2014-17). Dr. Yeşilada came to PSU in September 1998 from the University of Missouri-Columbia where he was Chair of the Department of Political Science. Dr. Yeşilada received his B.A. degree in 1977 in Neurobiology from the University of California at Berkeley, his M.A. in Political Science in 1979 from San Francisco State University, and his Ph.D. in Political Science in 1984 from the University of Michigan. His current research interests include Global power transition, Cybersecurity/Cyber Defense, the European Union, political and economic development of Turkey, radical Islam and terrorism, the Cyprus negotiations and international conflict resolution, and politics of economic reform in the emerging markets. He is the Principal Investigator for the World Values Survey Project in Cyprus.
Securing the Smart Grid

The smart grid is the electric grid of the 21st century, incorporating digital technology that enables two-way communication between power utilities and end-users. The smart grid promises to improve transmission and integration of renewable energy, reduce demand and mitigate the impact of outages.
Still, the smart grid's network connections are not without security risks. Today's grid is susceptible to physical attacks and cyberattacks directed against power plants, other power infrastructure, and local and county end-user facilities (which represent America's soft underbelly). But with the smart grid, a determined hacker can infiltrate a victim's networks and computers, as demonstrated by last year's cyberattacks on firms SolarWinds and Kaseya. In those cases, businesses, utilities, and government agencies were caught in the net of the attacks, demonstrating just how vulnerable end-users are to cybersecurity threats by malicious actors intent on disrupting critical systems, conducting espionage, or collecting ransom.
Protecting government agencies, public utilities, and other critical users such as healthcare providers, water, police, and fire districts from cyber threats to the smart grid requires a holistic approach. No single entity or institution can address this challenge on its own.
To protect the smart grid, we need to understand what the risks and challenges are. And to do that, we have to bring the stakeholders together. That means partnerships between government agencies, the private sector, public utilities, and academia. Working collaboratively, we can identify vulnerabilities in the smart grid and take action to reduce risk. Partnerships, particularly those at the regional level, can leverage the strengths of individual contributors for the greater good.
To reach its full potential, the grid of the 21st century must be secure. Addressing the cybersecurity threats posed by smart grid technology will require a whole-of-system approach that brings stakeholders together to identify challenges and produce solutions.
Read More:
Mark O. Hatfield Center for Cybersecurity
CAE in Cybersecurity Community
Hatfield School of Government
The post Birol Yesilada, Portland State University – Securing the Smart Grid appeared first on The Academic Minute.