Academic Minute Podcast
Kara Spiller, Drexel University – Harnessing the Body's Immune System for Better Wound Healing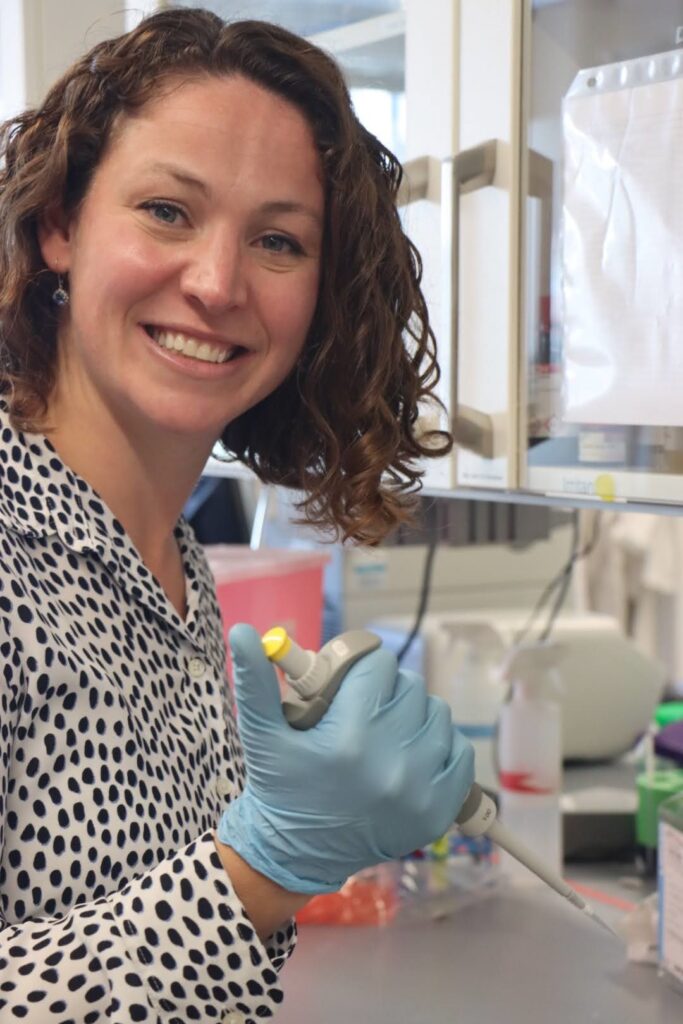 On Drexel University Week: How can we harness the body's immune system to help with healing?
Kara Spiller, associate professor in the school of biomedical engineering, science and health systems, looks into this approach.
Dr. Kara Spiller is an Associate Professor in Drexel University's School of Biomedical Engineering, Science, and Health Systems. Her research interests include the role of immune cells in tissue regeneration, the design of immunomodulatory biomaterials, and international engineering education. Her research is funded by the NIH, the NSF, and private foundations. Her awards include a Fulbright fellowship, the NSF CAREER award, and the United States nomination for the ASPIRE prize.
Harnessing the Body's Immune System for Better Wound Healing

As part of a new field called Immune Engineering, I design therapies to promote tissue regeneration by taking advantage of the body's natural ability to heal.
Scar formation in internal organs is a leading cause of death worldwide because it is caused by a wide range of diseases, including cancer, diabetes, infectious diseases like Covid-19, and heart attacks. My research takes a novel approach to direct tissue repair without scar formation by controlling the actions of immune cells through immune engineering.
Inflammation often gets a bad rap, because it can cause tissue damage. But, inflammation is actually crucial for successful tissue healing. The key is balance. My students and I use chemistry and materials science approaches to design therapies that achieve this balance by carefully manipulating immune cell behavior. Through basic science and engineering strategies, we have figured out how to inhibit certain detrimental processes while promoting beneficial aspects of inflammation.
Multidisciplinary fields like biomedical engineering require creativity. All of my graduate students conduct part of their research in other countries, such as China, Australia, Israel, and the Netherlands, so that they can experience firsthand how major discoveries are made when people from diverse backgrounds come together to solve the world's problems. The ability to work on teams with people who are very different from ourselves is a skill that we need now more than ever.
My long-term goal is to use multidisciplinary immune engineering, combined with international collaborations, to tackle some of life's greatest challenges.
The post Kara Spiller, Drexel University – Harnessing the Body's Immune System for Better Wound Healing appeared first on The Academic Minute.