Academic Minute Podcast
Kacy McKinney, Portland State University – Changing the Narrative Around Student Homelessness through Collaborative Comics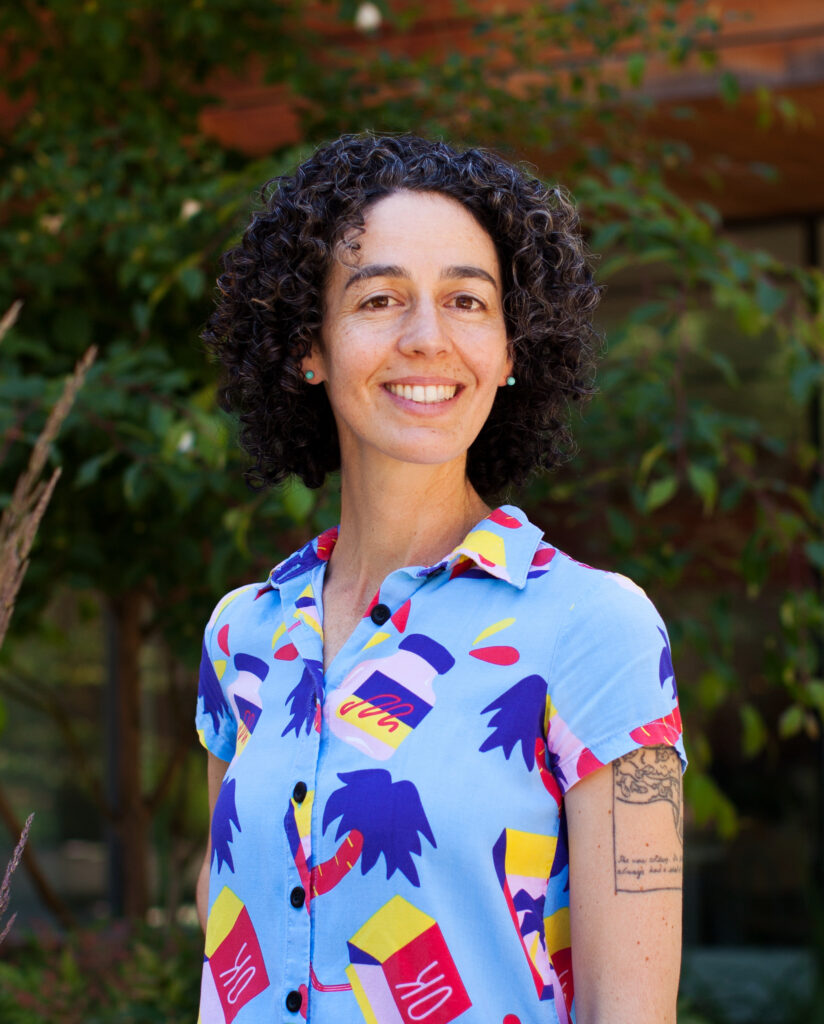 On Portland State University Week: Art can help disrupt stereotypes for students.
Kacy McKinney, instructor of urban studies and planning, explores how.
Dr. Kacy McKinney is a critical feminist geographer and a visual artist. She is an Instructor of Urban Studies and Planning at Portland State University. She is the chair of the Belonging, Justice, and Dignity Committee in the Toulan School of Urban Studies and Planning and she serves on the faculty advisory council for Comics Studies at PSU. She served on the Board of Directors of Sisters of the Road – a non-profit organization working to create systemic change to end poverty and homelessness – from 2018 to 2021, as the Secretary and then as Chair of the Board. She is a graduate of the Certificate Program in Comics from the Independent Publishing Resource Center.
Changing the Narrative Around Student Homelessness through Collaborative Comics

This project seeks to change the narrative around homelessness with a series of research-based comics. These comics were created through a collaboration between our research team, community partners, ten artists, and research participants. The research team conducted multiple interviews with ten current or former university students with lived experience of housing instability or homelessness. The interview process was designed to support the creation of a 6-8 paged comic based on the student's experiences. Once the interviews were completed, the research team transcribed them and prepared materials to share with the artists. The participants approved the materials before they were shared with the artists, and then were invited to take part in comics production and revisions processes – which nearly all of them did – offering feedback, clarifications, and in some cases meetings with the artists and the research team. Additional support to the artists was provided by our community partner the Independent Publishing Resource Center.
The resulting comics are dynamic and wide-ranging in themes, issues, and styles and they offer narratives that disrupt stereotypes while centering the voices and experiences of individuals from communities that are disproportionately impacted by homelessness — including individuals who are Black, Indigenous, and People of Color, Disabled, and LGBTQAI. The comics will be released as a special book by our community partner Street Roots.
This project was inspired by El Viaje Más Caro (The Most Costly Journey), a collaboration between faculty at the University of Vermont, the Vermont Folklife Center, comic artists, and the Open Door Clinic that resulted in a series of comics, which focused on the experiences of Latin American migrant farmworkers in the dairy industry in Vermont and is now available as a book from the Vermont Folklife Center.
Read More:
Research Project Website: https://www.pdx.edu/homelessness/StudentStories
Community Partner 1 Website: https://www.streetroots.org/
Community Partner 2 Website: https://www.iprc.org/
Project Inspiration: https://www.vermontfolklifecenter.org/elviajemascaro
The post Kacy McKinney, Portland State University – Changing the Narrative Around Student Homelessness through Collaborative Comics appeared first on The Academic Minute.