Academic Minute Podcast
Frederick Becker, York College of Pennsylvania – Attracting Employees to the Restaurant Business after COVID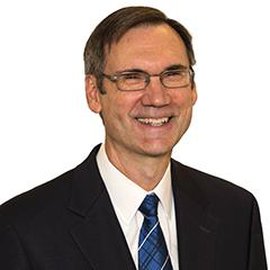 How do restaurants attract employees after the Great Resignation?
Frederick Becker, associate professor in the hospitality management department at York College of Pennsylvania, determines what potential employees are looking for in a work environment.
Frederick Becker is an associate professor and Chair of the Hospitality Management Department at York College. He holds degrees from Paul Smith's College, the University of Denver, and Plattsburgh State University. In 2012 he completed his PhD at Pennsylvania State University, majoring in Hospitality Management. His dissertation topic was "The impact of fun in the workplace on experienced fun, work engagement, constituent attachment, and turnover among entry-level service employees." In addition to teaching courses in hospitality management, he has been responsible for a number of administrative assignments including Hotel Saranac faculty coordinator at Paul Smith's College, Dean of Business and Hospitality at Penn College, and program coordinator/department chair at York College. Dr. Becker has been actively involved in industry organizations at the local, state, and national levels, including the Williamsport/Lycoming Chamber of Commerce, the New York State Hospitality and Tourism Association, the Pennsylvania Restaurant and Lodging Association, the Middle States Commission on Higher Education, and the Council on Hotel, Restaurant, and Institutional Education. As an educator he is committed to experiential education, engaging classroom activities, and program accountability through accreditation. He enjoys hiking, biking, boating, golf, food, wine, and travel.
Attracting Employees to the Restaurant Business after COVID

Restaurants across the country are hiring, but many are having difficulty finding enough workers since limitations on indoor dining during the pandemic forced owners to layoff staff.
The National Restaurant Association reports that staffing levels in 2021 are nearly 10% lower than before the pandemic. If restaurants can't get back to full staff, they risk joining the estimated 15,000 restaurants that have closed permanently due to Covid-19.
There are a number of things restaurant managers can do to attract new employees.
Many employers have been increasing pay. According to the Bureau of Labor Statistics, leisure and hospitality wages increased almost 13% in the last year.
Today's employees are also looking for benefits like healthcare insurance. There are now many affordable plans operators can offer to their employees.
One thing that people have found attractive about the industry in the past are the flexible hours. Managers can capitalize on this strength and emphasize schedule flexibility.
Managers can make the workplace fun and exciting – especially for younger generation workers.Through my research I have found that hospitality employees respond positively to fun activities like food at work, birthday parties, and celebrations of work achievements. Other researchers have found that fun work environments can have a great influence on attracting new employees to restaurants.Managers should strive to be the employer of choice in their area. They can develop positive work cultures that encourage staff to say good things about their workplace to family and friends.
Fair pay, benefits, flexible hours, and fun work environments can go a long way to make restaurants places where the best employees want to work.
The post Frederick Becker, York College of Pennsylvania – Attracting Employees to the Restaurant Business after COVID appeared first on The Academic Minute.