Academic Minute Podcast
Trudi Jacobson, University at Albany – Renewable Assignments, Wikipedia, and Metaliteracy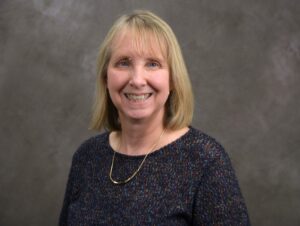 Wikipedia shouldn't be used in higher ed classes, right?
Trudi Jacobson, distinguished librarian at the University at Albany, discusses one way it can be beneficial to students.
Trudi Jacobson holds the rank of Distinguished Librarian at the University at Albany. Her career has focused on the intersections of pedagogy and information literacy. She is the co-author or co-editor of 14 books, with another forthcoming in early 2022, Metaliteracy in a Connected World: Developing Learners as Producers, co-authored with Dr. Thomas Mackey. The author of numerous journal articles and book chapters, she also co-chaired the national task force that developed the ACRL Framework for Information Literacy for Higher Education, and is the editor of the information literacy module of SAGE Publications' SAGE Skills Student Success online learning resource.
Renewable Assignments, Wikipedia, and Metaliteracy

Most college assignments are non-renewable, meant for an instructor's eyes alone. Renewable assignments, however, create products that are developed for the benefit of others. Examples include informational websites, textbook content, and Wikipedia articles.
College students are often surprised when asked to contribute to Wikipedia—they have been told it is not to be trusted. But editing a Wikipedia article provides an excellent mechanism for them to share their expanding knowledge while they become aware of the responsibilities integral to working in an open online resource relied upon by a worldwide audience. And a diverse student base helps to address existing gender and racial inequities in Wikipedia editors and content.
Students are often hesitant to work in a public and collaborative space. It is very different from their typical assignment, so providing scaffolding is vital to help them feel more comfortable. Metaliteracy does this by having students engage with the roles that they assume in a connected world, roles such as information author and producer, translator of academic writing for a general audience, and researcher to find high-quality information. Metaliterate learning domains involve the affective, allowing students to recognize the emotions they are experiencing as new Wikipedia editors, and metacognition, motivating them to reflect on their learning. As students proceed to become responsible and ethical editors of information in Wikipedia, they are not simply completing a renewable assignment, but also becoming better informed metaliterate learners and digital citizens.
Read More:
Wiki Education Program for College Students
Overcoming Imposter Syndrome by Editing Wikipedia (Corrin Baker)
Al Abri, M., & N. Dabbagh. (2019). Testing the intervention of OER renewable assignments in a college course. Open Praxis 11(2):195-209.
The post Trudi Jacobson, University at Albany – Renewable Assignments, Wikipedia, and Metaliteracy appeared first on The Academic Minute.