Academic Minute Podcast
Pascale Joassart-Marcelli, San Diego State University – How Food Transforms Neighborhoods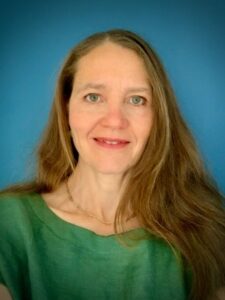 Wonderful ethnic food can be a blessing and a curse for a developing neighborhood.
Pascale Joassart-Marcelli, professor of geography at San Diego State University, looks into why.
Pascale Joassart-Marcelli is Professor of Geography and Director of the interdisciplinary Food Studies and Urban Studies programs at San Diego State University where she has been teaching courses such as Geography of Cities, Geography of Food, Food Justice, Feeding the World, and Food, Place, and Culture. Her research focuses on the relationship between place, ethnicity, and food, including the role of food in creating just and sustainable cities for all. She has published over 50 peer-reviewed articles and book chapters, is the author of The $16 Taco: Contested Geographies of Food, Ethnicity, and Gentrification (2021) and Food Geographies: Social, Political, and Ecological Connections (forthcoming), and the co-editor of Food and Place: A Critical Exploration (2018). Her research has been funded by the National Science Foundation and other private and public funding agencies.
How Food Transforms Neighborhoods

Everybody loves food. And foodies – the affluent and mostly white people who love and know good food – are always looking for unique and exotic foods that taste good but also give them opportunities to display their cosmopolitan values.
Through their gastronomic adventures, foodies increasingly venture into low-income neighborhoods, which they praise for their vibrant ethnic food scene. Ironically, residents of these places –mostly immigrants and people of color— have long struggled with limited access to food. They have fought food insecurity by running ethnic food businesses, growing, and sharing food.
Today, these self-reliant food practices, born out of necessity and resilience, appeal to newcomers charmed by their simplicity and authenticity. Foodies flock to these neighborhoods.
This influx of outsiders is assumed to have positive impacts: more jobs, more revenue, more investment, greater food access, and perhaps even a colorblind society. My research questions these assumptions.
One key finding is that food is paving the way for gentrification. Developers, bankers, real estate agents, restaurants groups, and city officials are capitalizing on the popularity of ethnic food, appropriating it to brand places, promote consumption, and increase real estate values. The new trendy restaurants, rooftop gardens, and street food festivals they bring do little to uplift ethnic entrepreneurs and long-time residents. Unable to afford rising rents and food prices, erased from emerging narratives of authenticity, reduced to symbols of multiculturalism, they are economically, culturally, and emotionally displaced from their own neighborhoods.
Read More:
The $16 Taco (https://uwapress.uw.edu/book/9780295749280/the-16-taco/)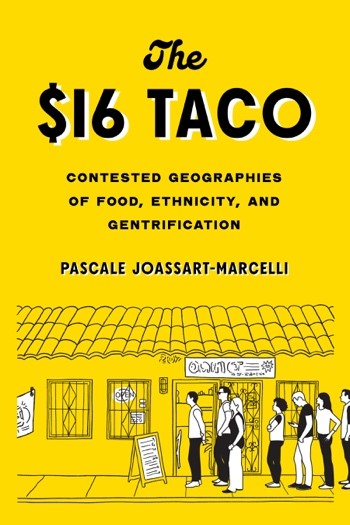 Food Geographies (https://rowman.com/ISBN/9781538126646/Food-Geographies-Social-Political-and-Ecological-Connections)
Food and Place (https://rowman.com/ISBN/9781442266513/Food-and-Place-A-Critical-Exploration)
The post Pascale Joassart-Marcelli, San Diego State University – How Food Transforms Neighborhoods appeared first on The Academic Minute.