Academic Minute Podcast
Mindy Brummett, University of North Texas Health Science Center – Social Media: The Benefits, Risks, and Accuracy of Information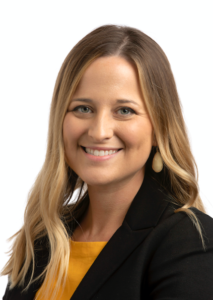 Social media is an important tool for healthcare workers.
Mindy Brummett, assistant professor of physical therapy at the University of North Texas Health Science Center, explores how to use it wisely.
Dr. Mindy Brummett teaches at The University of North Texas Health Science Center. Course responsibilities include Applied Anatomy and Kinesiology, Exercise Physiology, Evidence Based Practice, and Therapeutic Interventions. Dr. Brummett graduated from The University of Texas Southwestern Medical Center in 2009 with her Doctorate in Physical Therapy. She obtained her Orthopedic Clinical Specialist certificate in 2013 from The American Physical Therapy Association. Currently, Dr. Brummett is pursuing her Doctor of Science in Rehabilitation Science from Texas Tech University. Research interests are accuracy of information used in social media and concussion management.
Social Media: The Benefits, Risks, and Accuracy of Information

With the surging inclusion of social media platforms into modern society, physical therapy educators must remain diligent incorporating education of the risks, benefits, and use of social media into the current curriculum. This past spring, I worked on a narrative review with physical therapy students. We searched the literature looking at the benefits and risks of social media and the accuracy of information portrayed on social media platforms.
In general, the literature agrees that there are clear benefits to the use of social media in terms of marketing, business transparency, and creating an avenue for improved clinician and patient communication. The risks associated with excessive social media use are structural changes in the areas of the brain related to cognitive control and emotion regulation and sleep disturbances. All of which impact decision making capabilities of the individual. The narrative review found the overall trend for accuracy of health information on social media is low and insufficient. Research agrees that accurate information is not engaged at higher rates than inaccurate information, which should be a concern for healthcare practitioners as the spread of health information on social media continues.
Solutions to combat the spread of misinformation ultimately start with the healthcare worker. It is the responsibility of these workers to create social media posts with evidence-based information. Additionally, it should be considered best practice with social media to include both citations and links to all sources.
The information from the review suggests that social media can be a valuable tool, but excessive social media use can cause detrimental physiological effects which in turn can negatively impact patient care. Education over the risks, benefits, and accuracy of the information should be implemented into graduate school curriculums to mitigate any adverse effects of using these platforms for decisions that impact patients.
The post Mindy Brummett, University of North Texas Health Science Center – Social Media: The Benefits, Risks, and Accuracy of Information appeared first on The Academic Minute.