Academic Minute Podcast
Eric Bellone, Suffolk University – The Insular Cases and U.S. Territories: The Constitution Should Follow the Flag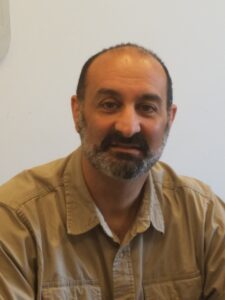 Citizens of U.S. territories do not have all the benefits that their mainland counterparts do.
Eric Bellone, assistant professor of government and applied legal studies at Suffolk University, examines the reasons.
Eric Bellone is an Assistant Professor of Government and Applied Legal Studies at Suffolk University in Boston, Massachusetts. He received a B.S. in Economics and a B.A. in History (Magna Cum Laude) from the University of Massachusetts at Lowell, a J.D. from the University of New Hampshire Law School (the Franklin Pierce Law Center), an M.A. in Criminal Justice from University of Massachusetts at Lowell and is currently a doctoral candidate in Northeastern University's Law and Public Policy program. His main area of research is the intersection of public policy and constitutional law.
The Insular Cases and U.S. Territories: The Constitution Should Follow the Flag

The Insular cases are a series of Supreme Court cases from over 100 years ago that define the status of U.S. territories. These cases are grounded in uniformed, ignorant, and downright racist tropes that bind these territories to this day.
These Supreme Court cases present assumptions that Puerto Rico, the U.S. Virgin Islands, Guam, American Samoa, and the Northern Mariana Islands are "inhabited by alien races," governing them "according to Anglo-Saxon principles may for a time be impossible" and they were "foreign in a domestic sense." The Court created a distinction between territories, "Incorporated" territories become states and "Unincorporated territories do not. Unincorporated territories are not entitled to all constitutional protections. It is not surprising that the court that gave us Plessy v. Ferguson penned these cases. What is surprising is that they determine the status of U.S. territories today.
The United States is trying to come to terms with its past. The removal of Civil War statues, rethinking Columbus Day, and the Black Lives Matter movement. These cases must be added to that list. The Insular cases should be reviewed not only on the basis fundamental fairness, but by the reasoning expressed in cases that these territories have not established democratic institutions and principles. Over the past 100 years, they have established institutions and principles grounded in American traditions. They have elections, serve in the U.S. military, and want to play a greater role in building the nation. Further, it is time for a change. In 1957, the Court stated the Incorporated/Unincorporated distinction assumed that the U.S. would "govern temporarily territories with wholly dissimilar traditions and institutions." Those perceived distinction are clearly no longer the case.
It is time for the Constitution to follow the flag and recognize that people in U.S. territories have the same rights as those in the 50 states.
The post Eric Bellone, Suffolk University – The Insular Cases and U.S. Territories: The Constitution Should Follow the Flag appeared first on The Academic Minute.