Academic Minute Podcast
Anthony Scardillo, Mount Saint Mary – Preparing Today's College Students for the Real World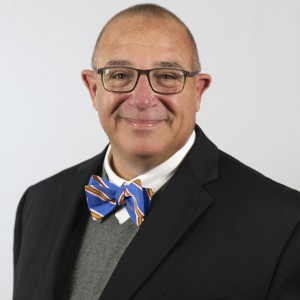 Higher education costs more than ever, but are students leaving institutions prepared for the workforce?
Anthony Scardillo, assistant professor of marketing at Mount Saint Mary College, checks in to find out.
Professor Anthony Scardillo is an award-winning advertising, marketing and business professional with over 30 years' experience in international, national, regional, state and local advertising, marketing and sales. He completed his Doctor of Management degree from the Weatherhead School of Management at Case Western Reserve University in Cleveland, OH in 2017 and has been teaching at Mount Saint Mary College since that fall. His research focuses on improving the workplace environment by creating fun and engaging cultures for employees. You will often hear him lament "Are We Having Fun Yet!?"
Scardillo, is a member of the American Marketing Association and the Academy of Management. He has also served as President of the Albany Ad Club, Inc., a 400-member association of advertising and marketing professionals in the Capital Region. He is married and has two grown daughters. In his spare time, Scardillo likes to tinker with his 1966 Volkswagen Beetle.
Preparing Today's College Students for the Real World

Studies show that since 1990, the cost of a college education has increased nearly 400%. Yet, over 90% of all business executives lament that today's graduates lack the necessary skills to enter the workforce.
So what's going on? It's costing more, yet the students aren't prepared.
We spoke to College Graduates and their Employers and discovered several key areas that need attention. Among them:
Communication Skills
95% of the Participants agreed that students lacked the ability to communicate – either in writing or verbally.
Organizational Skills
83% of the Participants agreed that students lacked Problem Solving and Critical-Thinking Skills.
We also discovered that over 50% of the Participants believed that completing an internship was a great preparation for the Real World.
While some point fingers at the "Helicopter Parents" and Others fault the schools, we believe that all three parties play a role in crafting a long-term solution.
The parents must allow their children to do things themselves.
Colleges need to be teaching the soft-skills necessary for the workplace
And lastly the college students themselves must be thinking about their next steps.
It is not enough to attend classes and wait to receive your degree. It is up to them to take control of their future long before they walk across the stage in their cap-and-gown.
The post Anthony Scardillo, Mount Saint Mary – Preparing Today's College Students for the Real World appeared first on The Academic Minute.