Academic Minute Podcast
Sahar Milani, St. Lawrence University – Promoting Innovation through Policy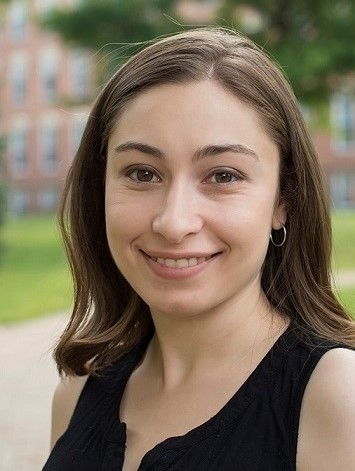 How much should we invest in innovation in companies?
Sahar Milani, associate professor of economics at St. Lawrence University, examines this question.
Dr. Sahar Milani is an Associate Professor of Economics at St. Lawrence University. She completed her Ph.D. in economics at the University of Wisconsin – Milwaukee. Before beginning graduate work in economics, she earned a master's degree in management science at the University of Wisconsin – Milwaukee and a bachelor's degree in finance at the University of Wisconsin – Madison. Her research interests include the economics of innovation, environmental economics, and macroeconomics.
Promoting Innovation through Policy

Effective environmental policies and intellectual property laws can facilitate technological advances. Technology in part drives economic growth, but nations tend to underinvest in innovation. Firms that develop new technologies create benefits for others while incurring all of the costs. So, without policy intervention, there is a lack of incentive to invent.
Stringent environmental policies encourage industries to produce pollution control devices to help comply with regulations at a lower cost. Countries must strike a balance between regulatory costs and benefits. Pollution intensive industries may relocate to another country to simply avoid regulatory costs. In a cross-country study, I found that industries with investments in buildings and structures innovate more when faced with environmental regulations because the alternative, relocation, becomes more expensive.
Scientists in different countries can collaborate to create higher quality inventions while sharing costs. In a global patent study, I found that countries with similar market-based environmental policies, such as carbon taxes, are more likely to collaborate on renewable energy patents. My research suggests that flexible environmental policy coordination is important for encouraging energy research.
Inventing a new technology is both expensive and uncertain, making it difficult to obtain financing. Patent laws help guarantee that inventors will be able to profit from their inventions, providing a positive signal to banks and future creditors. I found that patent protection raises R&D in high-patent industries where countries have more limited equity and credit markets.
Essentially, my work indicates that innovation happens more often in nations and industries that are encouraged by national policies.
The post Sahar Milani, St. Lawrence University – Promoting Innovation through Policy appeared first on The Academic Minute.