Academic Minute Podcast
Joe Cobbs, Northern Kentucky University – The Rage and Riches of Rivalry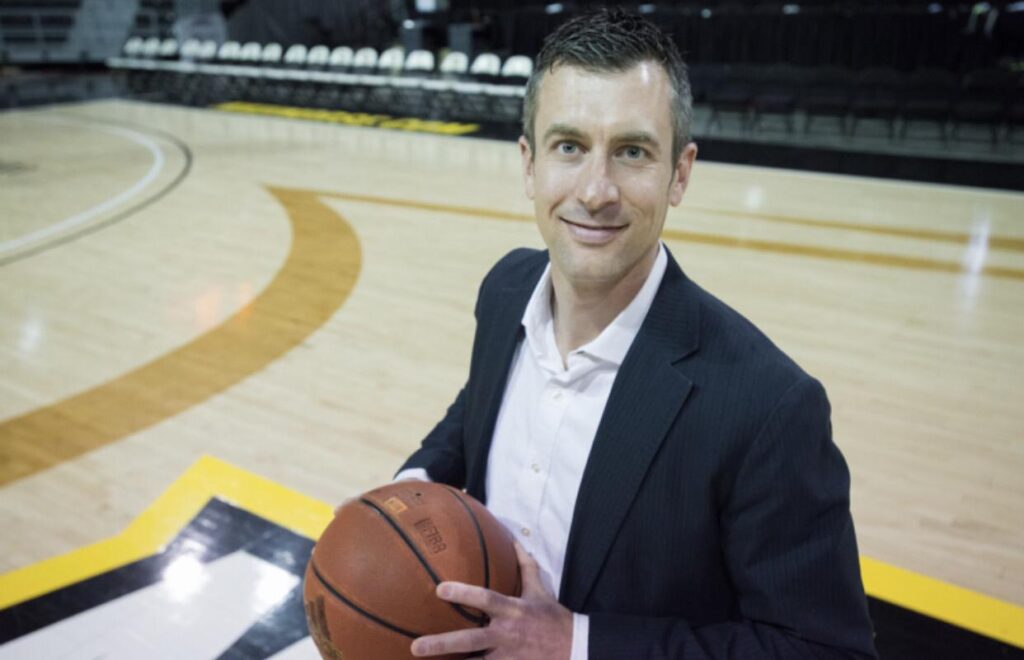 Rivalries are important for the business of sports.
Joe Cobbs, professor of sports business and event management at Northern Kentucky University, determines why some teams bring out fans' passion, but others do not.
Dr. Cobbs studies interorganizational collaboration and competition in major spectator sports. His research focused on corporate sponsorship in Formula One (F1) racing was recognized in 2015 and 2017 by the American Marketing Association as Papers of the Year. In 2013, he co-founded the Know Rivalry Project with Dr. David Tyler at the University of Massachusetts Amherst. The project emphasizes faculty-student-professional collaboration to survey, interview, and otherwise measure sport fan feelings and behaviors toward their favorite team's opponents. The project website, www.KnowRivalry.com, displays fan survey results for teams across the United States and Canada, and the survey data collection now includes sport leagues in Europe, Asia, and Australia.
Dr. Cobbs has a B.S. in marketing and finance from Miami (OH) University, an M.A. in sport management from The Ohio State University, and a Ph.D. in management from the University of Massachusetts Amherst.
The Rage and Riches of Rivalry

"Yan-kees Suck!…. Yan-kees Suck! … Yan-kees Suck!"
If you have ever attended a Red Sox baseball game at Fenway Park you have probably heard this chant from Boston fans… even when the Red Sox's opponent is…say, the Tampa Bay Rays and NOT the New York Yankees.
Why do some opponents—such as the Yankees—produce such a rage in fans, while others—such as the Rays—are practically ignored? Understanding the ingredients to rivalry is important because rivals' animosity often translates to peak attention in the form of high ticket sales and broadcast viewership—adding to the riches of the sport's investors.
This anti-social yet pro-demand dichotomy of rivalry creates a dilemma. We don't want fighting in the bleachers, but we love the drama. Ongoing research from the Know Rivalry Project has begun to illuminate a resolution by dissecting the 3 categories of ingredients that commonly result in fans' perception of rivalry: the conditions of conflict, strong similarities, and deep differences.
When perceptions of intergroup rivalry are driven by the conflict condition of competitive parity or strong similarity in values, rivalry can act in a prosocial nature resulting in respect for the opponent. However, when perceptions of rivalry are driven by the deep differences of disparate values or discrimination by authorities, rivalry often perpetuates antisocial outcomes such as prejudice toward rival fans, which is further exacerbated when your perceived rival fails to reciprocate your recognition of the rivalry.
So the next time you see a baseball game involving the Red Sox and Tampa Bay Rays, keep in mind that the Yankees are also present, if only in the minds of Boston and Tampa Bay fans.
The post Joe Cobbs, Northern Kentucky University – The Rage and Riches of Rivalry appeared first on The Academic Minute.