Academic Minute Podcast
Daniel Braaten, Texas Lutheran University – What Influences Immigration Judges
What influences immigration judges in granting asylum to unaccompanied minors?
Daniel Braaten, associate professor of political science at Texas Lutheran University, looks into the answers.
Daniel Braaten is an Associate Professor of Political Science at Texas Lutheran University in Seguin, Texas. He received his Ph.D. in Political Science from the University of Nebraska-Lincoln in 2012 and his Bachelor's Degree in Political Science from North Dakota State University. His research touches many areas of international relations, comparative politics, and American politics. His research had been published in Law & Policy, International Studies Review, Journal of Refugee Studies, International Journal of Refugee Law, and the Journal of Environment & Development among other outlets. He has also written for public outlets such as The Conversation, Waging Nonviolence, and the San Antonio Express News among others.
Claire Nolasco Braaten obtained her Ph.D. in Criminal Justice from Sam Houston State University, her Masters in International and Economic Business Law from Kyushu University in Japan, and both her Bachelor's Degree in Political Science and her J.D. in Law from the University of the Philippines College of Law, where she was a member of the Order of the Purple Feather, the law school's honor society. She is authorized to practice law in both the State of California and the Philippines. She interned in the Japanese law firms of Minamitani and Sogo in Fukuoka, Japan and the Ohebashi law office in Osaka, Japan through the Young Leaders Program sponsored by the Japanese government for emerging leaders in the Southeast Asian region. She is currently a member of both the Phi Kappa Phi Honor Society and the Pi Gamma Mu Honor Society.
She has published in several peer-reviewed criminal justice journals, including Deviant Behavior, Law & Society, Journal of Refugee Studies, Journal of Criminal Justice, Crime Law and Social Change, Journal of Criminal Justice Education, and Security Journal as well as law reviews such as the American Journal of Criminal Law and Criminal Law Bulletin.
Dr. Nolasco was involved in several external grant projects, including a process and outcome evaluation of DWI Courts in Harris County pursuant to a grant funded by the Court Management Office of the Harris County Criminal Courts at Law and research on media access to juvenile proceedings and effects on case outcomes funded by the United States Embassy in Montenegro.
What Influences Immigration Judges

Through recent media reports, and corresponding policy responses by the federal government, the plight of unaccompanied minors crossing the southern border has become a source of contention in American politics. One question this brings up is, how many of these children actually receive asylum and are allowed to stay in the United States? The people who make those decisions are immigration judges. Their decisions are supposed to be based on whether these children have fears of being persecuted in their home countries and whether these fears are realistic.
But our research examining the period from early October 2013 until the end of September 2017 shows that these judges were influenced by factors outside of the case. Political factors such as ideology, political party of the president who appointed them, and who was president at the time they decided the case significantly influenced whether these children were allowed to stay in the country. We ran a statistical analysis of these factors and found that immigration judges with a more liberal judicial ideology were more likely to rule in favor of granting asylum. Additionally, judges who were appointed by a Democratic attorney general were more likely to rule in favor of the minors, and finally immigration judges were less likely to grant relief during the first eight months of the Trump administration compared to the last three years of the Obama administration. Aside from political factors, immigration judges are also influenced by local contexts, such as unemployment levels, the number of uninsured children and size of Latino population in the places where they work.
Political influence from the executive branch combined with local context pressures can affect how immigration judges rule. Most importantly, these influences can lead to some children not receiving asylum when they might otherwise be entitled to it.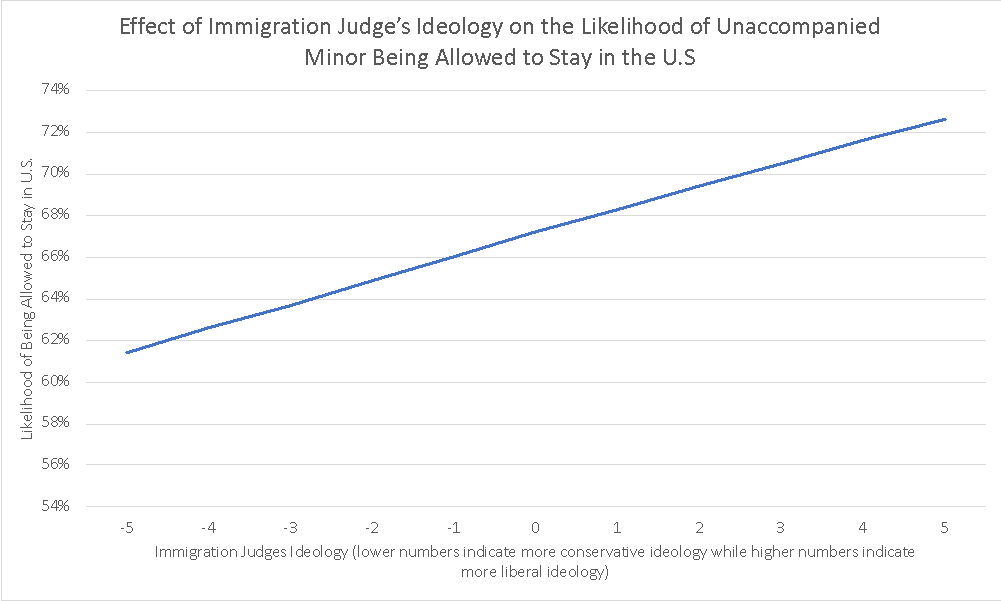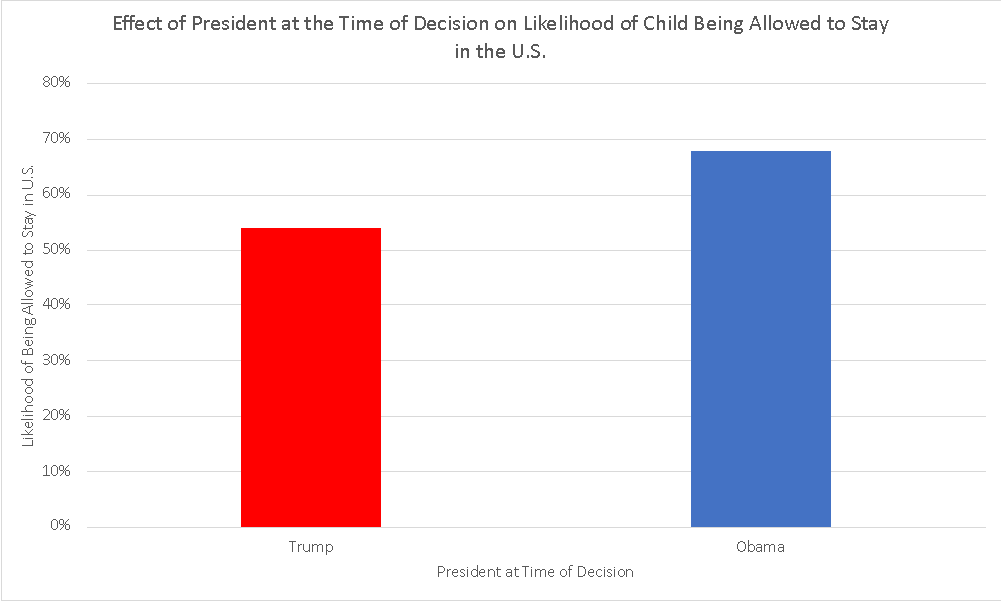 Read More:
[Twitter] – Daniel Braaten
[Twitter] – Claire Nolasco Braaten
The post Daniel Braaten, Texas Lutheran University – What Influences Immigration Judges appeared first on The Academic Minute.