Academic Minute Podcast
Charlotte Alexander, Georgia State University – Sorry (Not Sorry) Decoding #MeToo Defenses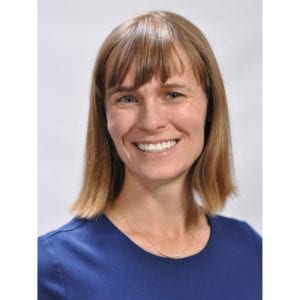 The #MeToo Movement has made a dent, but there is still work to do in our culture.
Charlotte Alexander, associate professor of legal analytics at Georgia State University, delves into what the next steps should be.
Charlotte S. Alexander is an associate professor of legal analytics at Georgia State University's Robinson College of Business and director of its Legal Analytics Lab, which is a joint initiative with the Robinson College of Business the university's College of Law. Alexander is a recipient of the Distinguished Early Career Faculty Award from the Academy of Legal Studies in Business in 2016 and was also named to the Fastcase 50 list of Legal Innovators. Prior to her academic career, Alexander worked as an employment lawyer and represented women facing discrimination and harassment on the job.
Sorry (Not Sorry) Decoding #MeToo Defenses

Harassment scandals continue to make headline news since the #MeToo movement picked up steam in 2017 with a tweet from Alyssa Milano. My research looks at sexual harassment in the workplace and assesses the #MeToo movement's progress in holding individual perpetrators to account and in achieving structural change.
My team used text analysis to study 219 statements made by public figures accused of sexual harassment, including Michael Bloomberg and Harvey Weinstein in the wake of the #MeToo movement. Key findings include the fact that statements contain more angry defenses and denials than admissions, and apologies appear in only one-third of statements.Additionally, public statements tend to contain more anger, defensiveness and denial than admissions.And many statements rely on defenses such as "times have changed," "just joking" and "I grew up in the '60s and '70s" in lieu of taking accountability.
I conclude that although the movement has made progress, there is still a need for structural change to overcome the normalization of sexual harassment in the workplace. My analysis revealed a lack of understanding of what counts as workplace sexual harassment under the law; to move forward, organizations and society at large must work toward communal definitions of acceptable workplace conduct. It also has implications for employers' training programs, reporting and compliant procedures, and hiring and retention policies. Further, we must be aware that the more power a person wields in the workplace, the more difficult it may be to step outside one's own position and empathize with victims.
The future of the #MeToo movement depends on systemic change: If we don't change the system that has produced, nurtured and validated bad actors' behavior, it will continue to reproduce and recreate bad actors.
The post Charlotte Alexander, Georgia State University – Sorry (Not Sorry) Decoding #MeToo Defenses appeared first on The Academic Minute.