Webinars
Signature Work from First Year to Capstone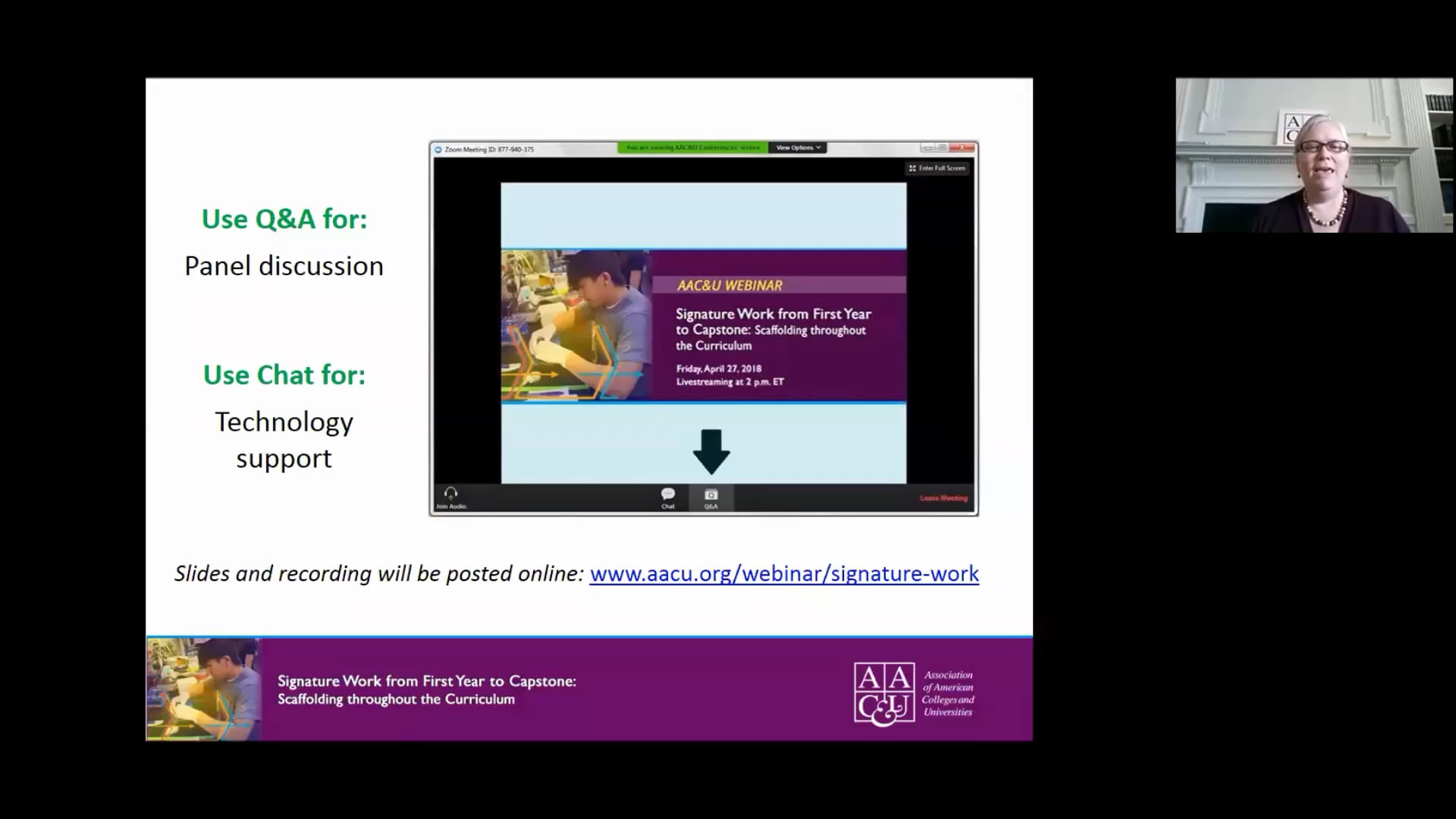 In signature work, a student uses his or her cumulative learning to pursue a significant project related to a problem he or she defines with support and guidance from faculty and mentors. While many institutions highlight signature work in capstone projects, focused curriculum review by a number of institutions has shown that for students to be successful in capstone opportunities, they need opportunities to develop and practice the skills and knowledge they have acquired. This work is part of AAC&U's Signature Work initiative, funded by the Davis Educational Foundation.
In this webinar, administrative and faculty leaders from three institutions will share models and insights into the process their institutions took to integrate signature work opportunities into the curriculum.
William Hogan from Providence College will share results of their efforts to integrate signature work into the first-year curriculum, while Elizabeth Loizeaux from Boston University will share the development of a new general education model that includes the Cross-College Challenge, where two faculty members from different fields guide interdisciplinary teams of juniors and seniors from across Boston University's ten schools and colleges in tackling pressing contemporary problems and enduring human questions. Finally, Susan McWilliams from the University of Southern Maine will focus on mechanisms for scaffolding foundational concepts and/or methods in the major for application in the capstone project.
Digital Access
$0

(AAC&U Members);

$100

(Nonmembers)
---
Moderator
---
Presenters
Associate Professor of English and Director, Center for Engaged Learning, Providence College

Associate Provost for Undergraduate Affairs, Professor of English, Boston University

Assistant Provost for Academic Affairs, University of Southern Maine