Webinars
Global Learning—Beyond Study Abroad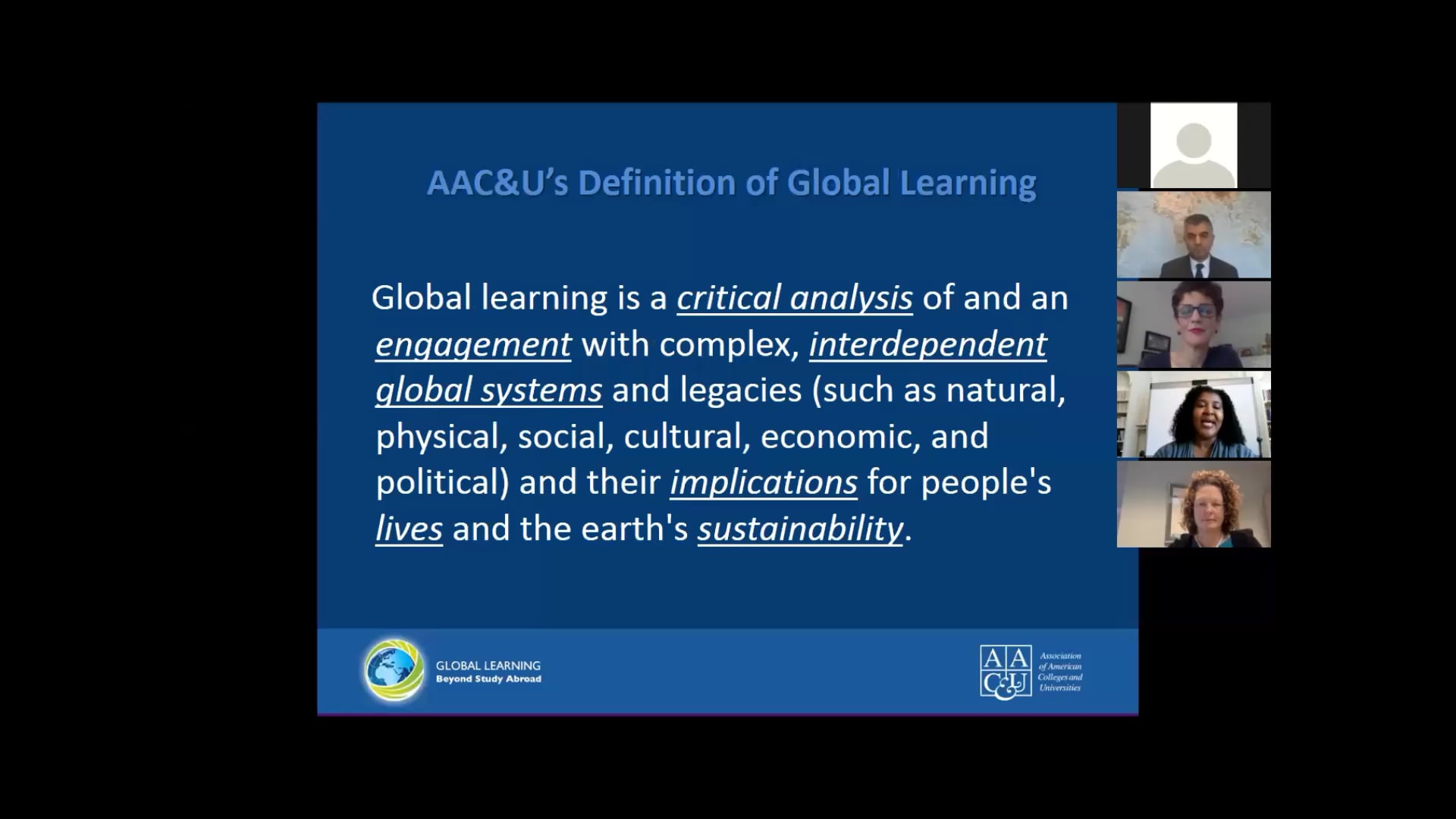 Student engagement with global issues and perspectives should no longer rest with one elective or one semester of study abroad. The world we live in has made it increasingly important for academic leaders to integrate global learning into all levels of higher education, at institutions of all types and sizes, as a core component of higher education.
Employers and accreditors have signaled the value of global learning skills, and institutions have responded by creating new models that are accessible to all students—across disciplines, on and off campus, locally and internationally.
Panelists will lead a spirited discussion and offer frameworks, practical techniques, and proven strategies for institutions to integrate global learning across the curriculum—amid a contested political climate and financial challenges—to create robust curricular and cocurricular global learning experiences. The webinar will also feature highlights from Models of Global Learning, a forthcoming AAC&U publication that documents how selected institutions have sustained their global learning programs, practices, and structures over time.
Digital Access
$0

(AAC&U Members);

$100

(Nonmembers)
---
Moderator
Vice President, Office of Global Citizenship for Campus, Community, and Careers
---