Webinars
Free Speech at Colleges and Universities: Perspectives and Recommendations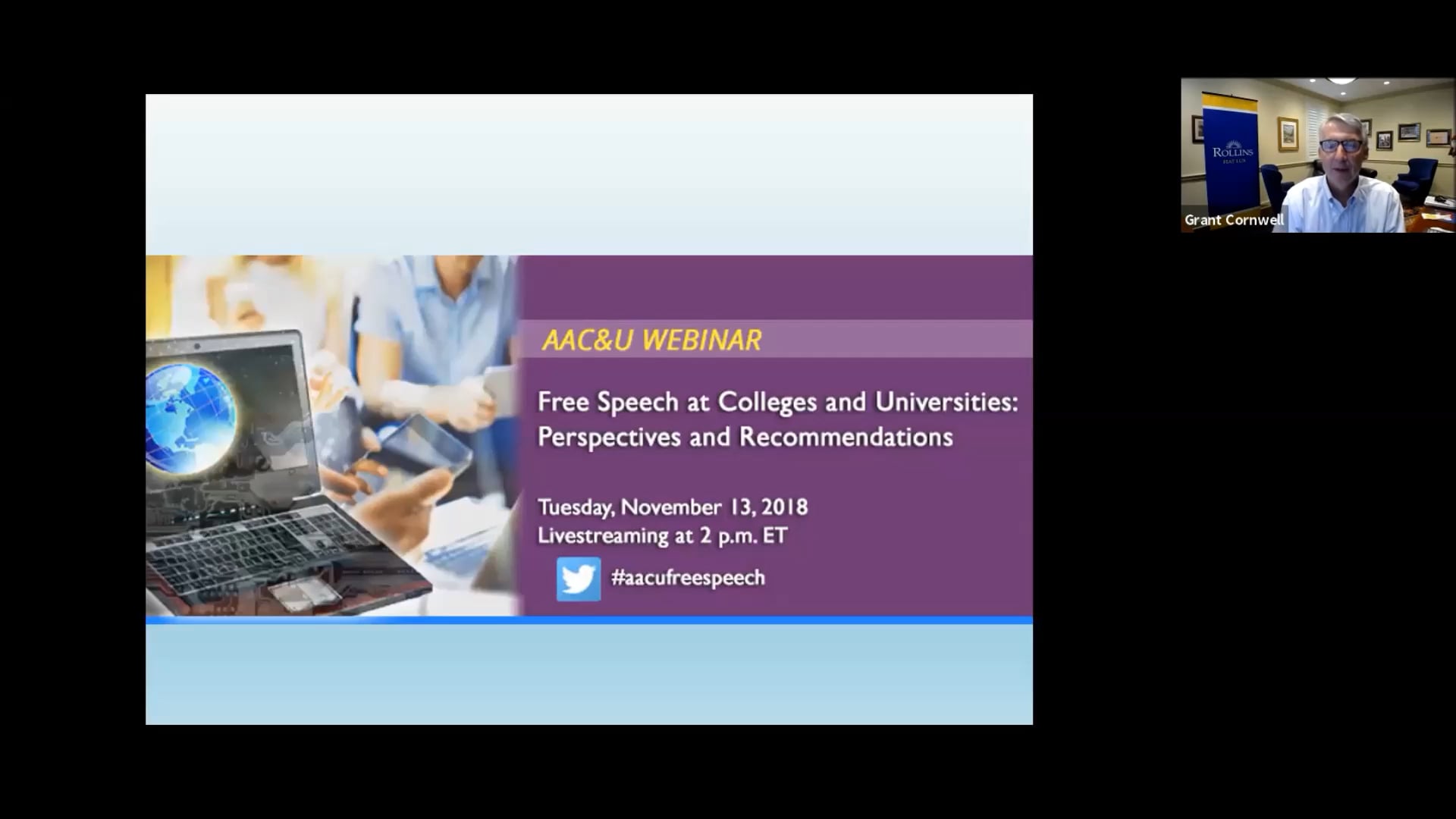 One of the key challenges facing higher education today involves tensions and practices surrounding free speech on college campuses. As the national political landscape has become more divisive, choices colleges and universities make regarding campus speech and campus speakers have become more challenging and fraught. This webinar will offer key perspectives and important recommendations from those who have recently engaged with free speech issues within higher education.
This webinar will explore how to enable a climate of mutual respect and civility while fostering the freedom to debate and discuss the merits of competing ideas. This will include practical and legal considerations regarding the scope of free speech, safety concerns, and the expectations of all involved. Additional areas of exploration will include recent events within the higher education domain, the University of Chicago's Model Freedom of Expression statement, and first-hand accounts of how and why the panelists reached decisions and implemented strategies on their campuses.
"Free Speech at Colleges and Universities: Perspectives and Recommendations" will feature three brief presentations, moderated interviews, and open discussion with the panelists. Those who attend this webinar will leave with new perspectives and practical guidance regarding how to safely promote the free and open discussion of ideas on their campus.
There will be time for Q&A during the webinar, and we encourage participants to send questions in advance to [email protected].
This webinar will be recorded. The webinar recording will be available to all who register in advance of the webinar.
Digital Access
$0

(AAC&U Members);

$200

(Nonmembers)
---