Webinars
First Look: Authentic Perspectives on STEM Reform from HBCUs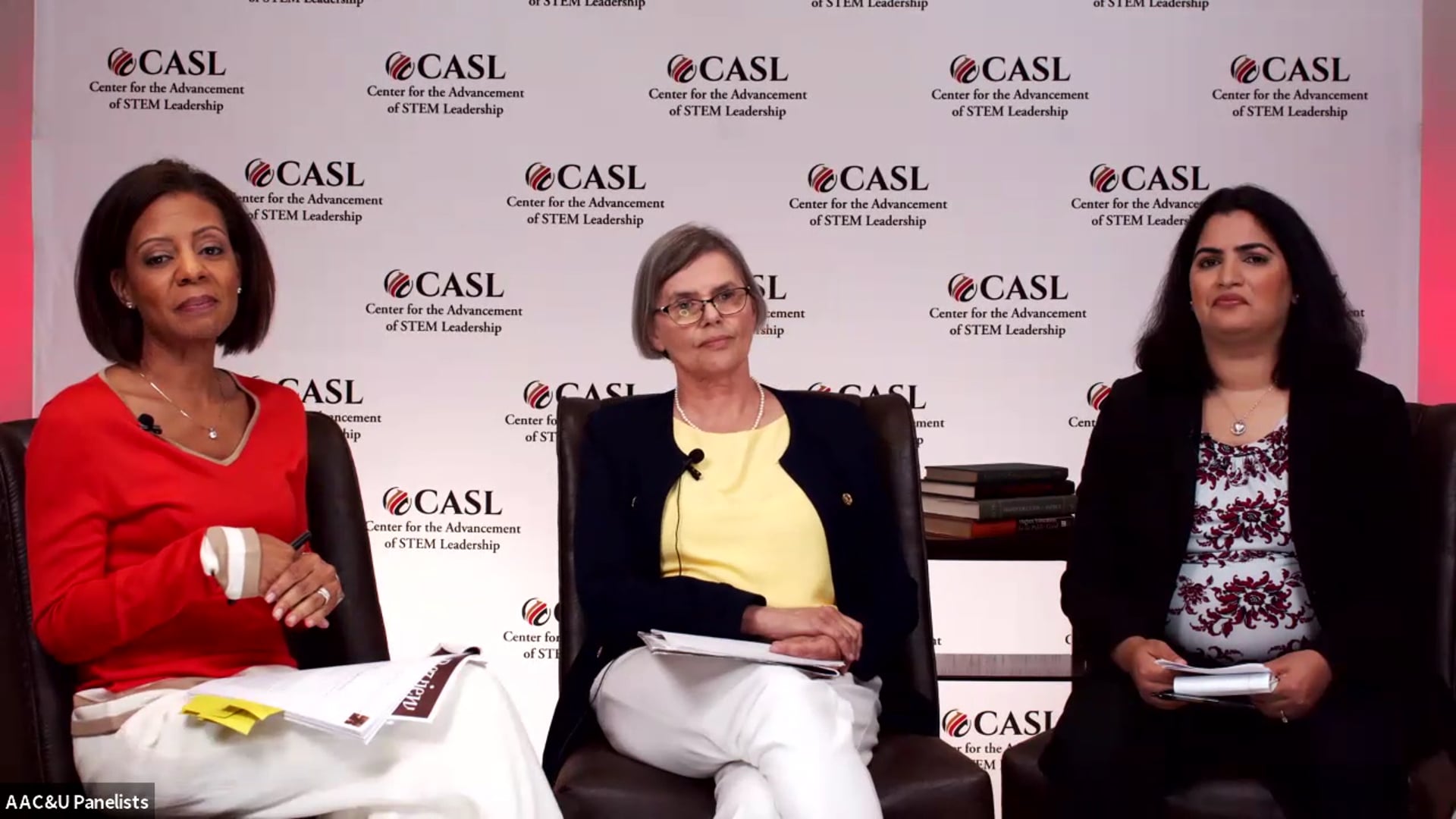 Please join our upcoming webinar, "First Look: Authentic Perspectives on STEM Reform from HBCUs" on Tuesday, July 23, at 2:00 p.m. (EDT).
This webinar will preview the forthcoming special issue of the AAC&U journal Peer Review, which will feature articles by HBCU STEM faculty who recently completed the Leadership Development Program of the NSF-Funded Center for the Advancement of STEM Leadership (CASL). As national efforts to diversify STEM continue, the authentic voices of scholar-leaders who continue the broadening participation legacy and success of African Americans in STEM are vital to this conversation. Join us, along with several of the authors, to examine what is at the soul of leadership for broadening participation in STEM.
"In many instances, these authors, who represent a growing community of HBCU leader-scholars, unveil for us the unwritten codes that undergird how they, as Frederick Douglass suggested, 'make the [broadening participation] roads on which they travel . . . [and] build their own ladders.' What emerges from the following pages is a blueprint for all of us to follow—one that shows us how to integrate our own unique personal histories into an all-encompassing leadership practice that serves, with intentionality and specificity, positive outcomes from broadening participation."
There will be time for Q&A during the webinar, and we encourage participants to send questions in advance to [email protected] and [email protected]. The webinar will be recorded, and the recording will be available online a few weeks after the webinar.
This webinar will feature the work of the Center for the Advancement of STEM Leadership, which is generously funded by the National Science Foundation HBCU Undergraduate Program.
Digital Access
$0

(AAC&U Members);

$0

(Nonmembers)
---
Moderator
Vice President for Undergraduate STEM Education and Executive Director of Project Kaleidoscope
---
Presenters
AAC&U Distinguished Fellow