Webinars
Connecting the Branches: Insights from the National Academies Report on Integrative Learning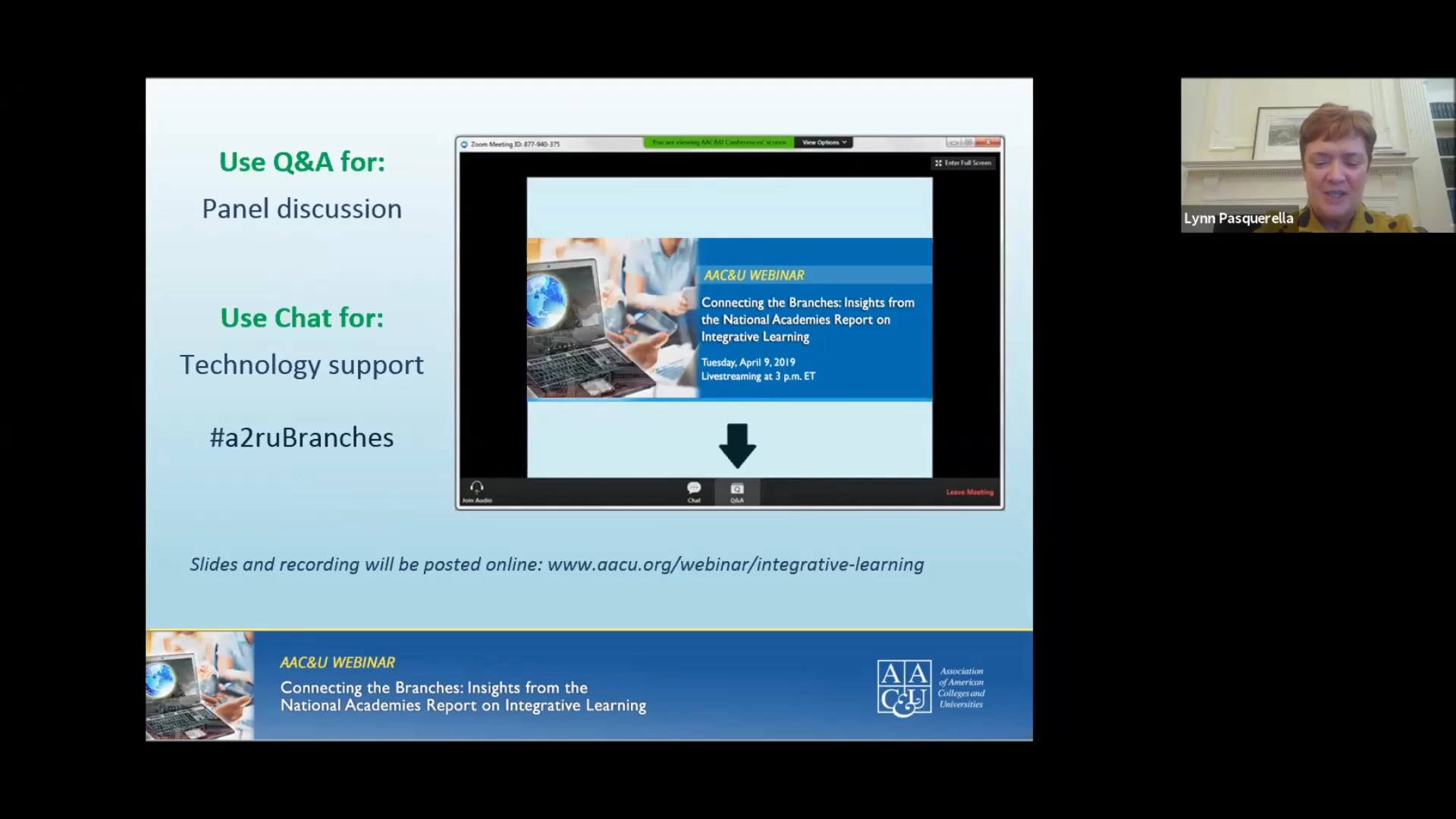 Please join our upcoming webinar, "Connecting the Branches: Insights from the National Academies Report on Integrative Learning," on Tuesday, April 9, at 3:00 p.m. (EDT).
The National Academies of Sciences, Engineering, and Medicine, the Alliance for the Arts in Research Universities, and the Association of American Colleges and Universities invite you to join the conversation on the integration of the arts and humanities in STEMM (sciences, technology, engineering, math, and medicine) and explore findings from The Integration of the Humanities and Arts with Sciences, Engineering, and Medicine in Higher Education: Branches from the Same Tree.
This webinar is part of a series of town hall gatherings held across the country to sustain a national dialogue about arts, humanities, and STEMM integration strategies that can be adapted for every campus and its community. In 2015, the National Academies of Sciences, Engineering, and Medicine convened more than 110 scientists, engineers, artists, humanists, educators, policymakers, and industry executives to begin examining the impact of arts integration on academic performance and workforce development. This work culminated with the development of Branches from the Same Tree, a detailed, evidence-based report prepared by the committee. This discussion will highlight the benefits of integrating learning experiences in the humanities and arts with STEMM fields, and panelists will share strategies that have resulted in improved educational and career outcomes for both undergraduate and graduate students. Join us to discuss how greater integration can transform higher education for an enlightened, better-prepared, and more competitive workforce and citizenry.
Join the conversation on Twitter by using #a2ruBranches.
There will be time for Q&A during the webinar, and we encourage participants to send questions in advance to [email protected]. The webinar will be recorded, and the recording will be available online 72 hours after the webinar.
---
Moderator

---