Webinars
Advancing Diversity and Inclusivity through Multilevel Strategic Leadership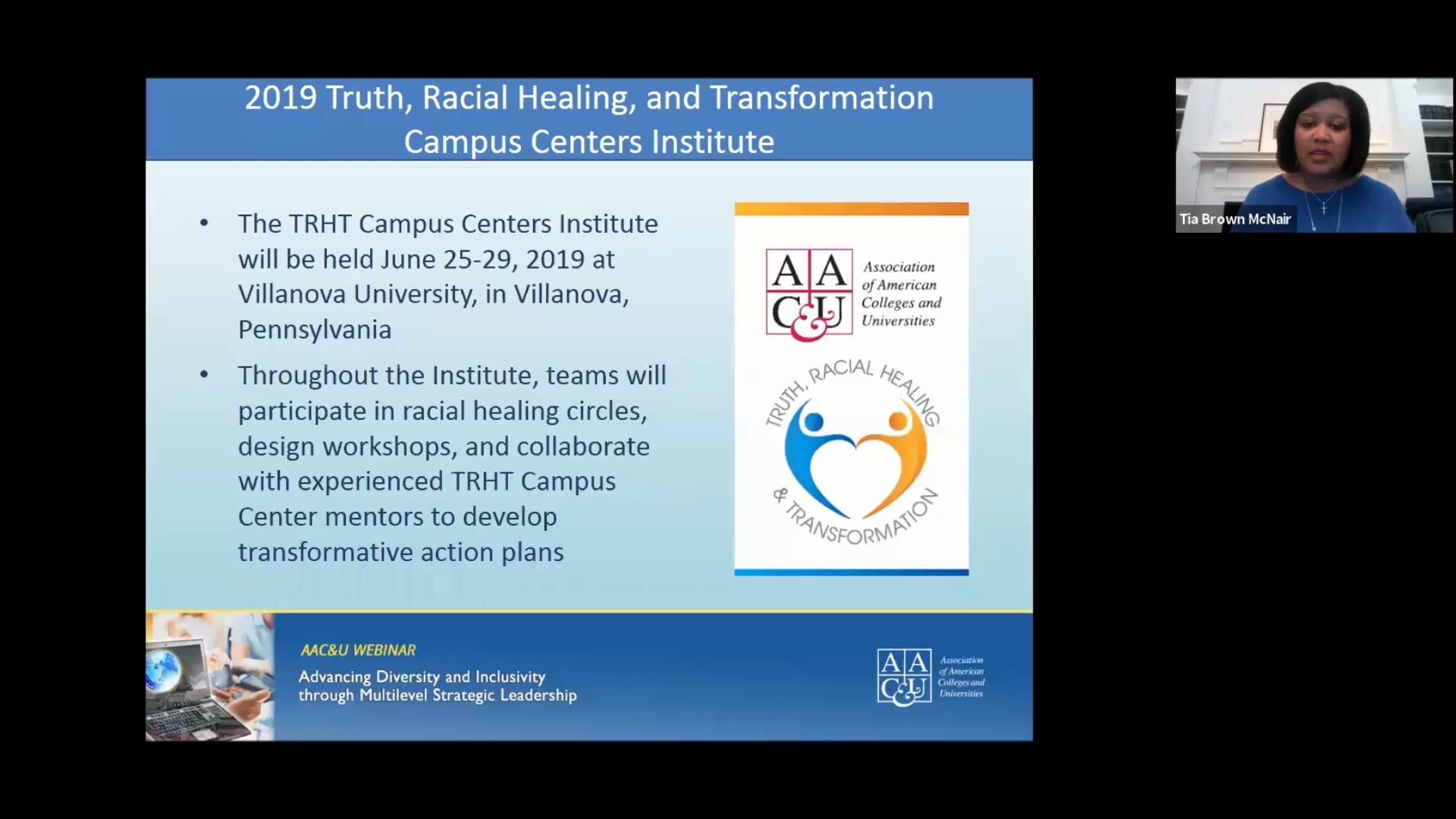 This webinar is a collaboration between AAC&U and the POD Network.
AAC&U is pleased to announce the latest in a series of webinars that highlight the work being done at colleges and universities to address challenges and identify best practices for enhancing the teaching and learning experience and demonstrating the value of liberal education for work, life, and global citizenship. Advancing and institutionalizing diversity and inclusivity involves working at multiple levels, from individual faculty to departments to the entire institution. However, bridging these levels can be difficult. While catalysts for change can emerge from any of the levels, lasting change requires careful thought about ways to strategically expand impact by crossing into the other levels of the system.
This webinar builds on Kathy Takayama, Matthew Kaplan, and Alison Cook-Sather's article in Liberal Education, "Advancing Diversity and Inclusion through Strategic Multilevel Leadership," to articulate the strategies and processes that are needed to synergistically coordinate university-wide leadership efforts, interactions and initiatives at the school/college or department level, and efforts by individual instructors and activists to create change in their own classrooms or more broadly at their institutions.
The presenters will share institutional cases and highlight issues to consider when designing diversity initiatives, especially those related to the mandates, challenges, and possibilities of specific institutional contexts. Webinar attendees will have access to companion materials and resources for their own institutional work.
There will be time for Q&A during the webinar, and we encourage participants to send questions in advance to [email protected].
Digital Access
$0

(AAC&U Members);

$200

(Nonmembers)
---
Moderator
Vice President for Diversity, Equity, and Student Success and Executive Director for the TRHT Campus Centers
---