Webinars
A Vision for Equity: Campus-Based Strategies for Committing to Equity and Inclusive Excellence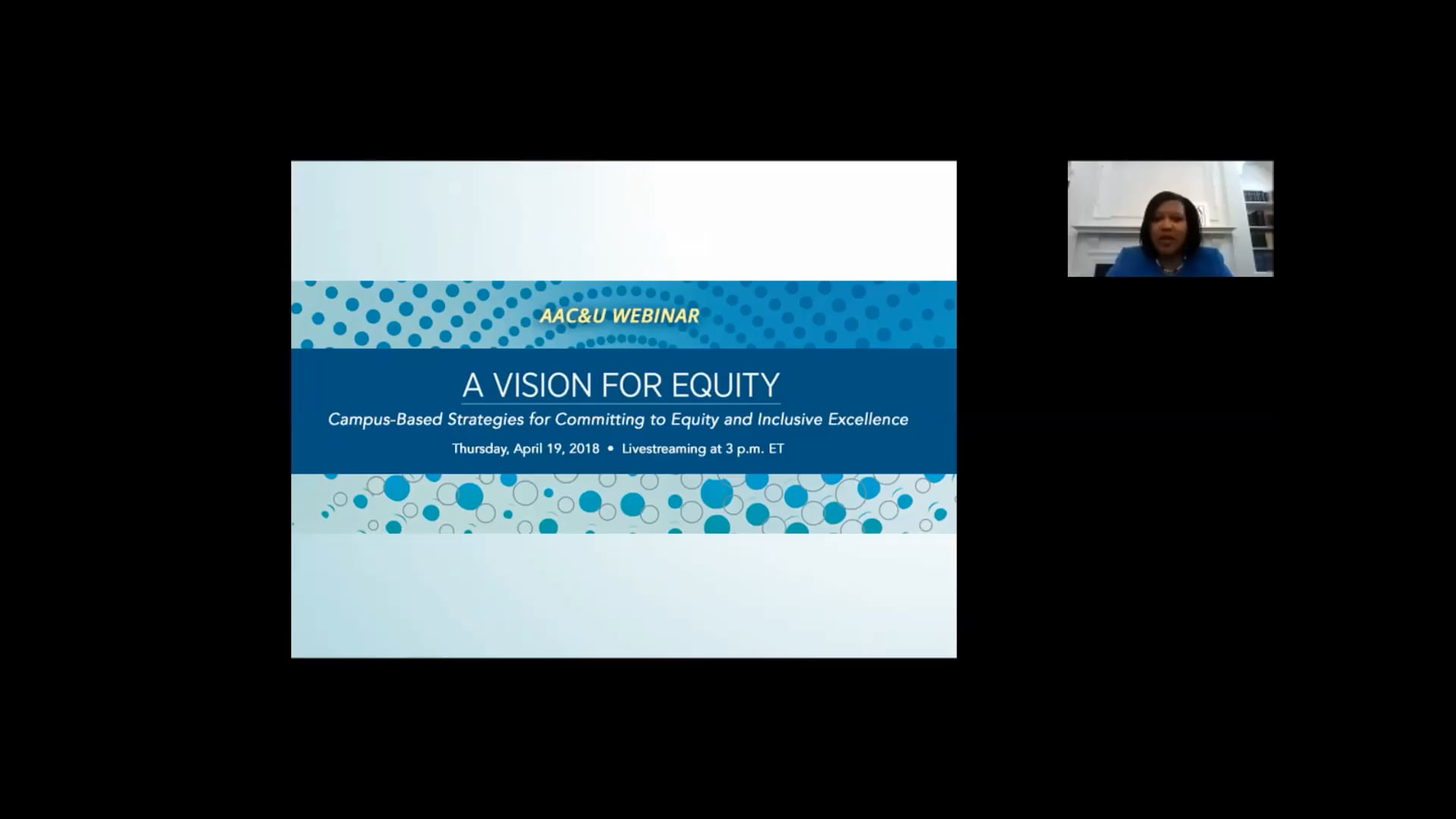 This webinar will present findings from a three-year project on Committing to Equity and Inclusive Excellence led by AAC&U in partnership with the Center for Urban Education at the University of Southern California. The webinar will highlight AAC&U's national project report, A Vision for Equity, which shares lessons learned about addressing equity gaps at thirteen participating campuses.
The webinar will feature presentations from four campus teams on evidence-based interventions focused on improving student success that include practical examples, models, and resources for identifying and addressing disparities in student outcomes. This webinar is designed for all educators, faculty members, and administrators interested in learning more about campus-based strategies for committing to equity and inclusive excellence.
Participants will gain insights and knowledge from project teams and partners on how to implement targeted student interventions, improve curricular designs and student pathways, enhance academic support programs, strengthen high-impact practices, leverage resources, create institutional tracking models, and design professional development training for faculty and staff.
AAC&U's Committing to Equity and Inclusive Excellence project and A Vision for Equity were funded by Strada Education Network and Great Lakes Higher Education Corporation & Affiliates.
Digital Access
$0

(AAC&U Members);

$0

(Nonmembers)
---
Moderator
Vice President for Diversity, Equity, and Student Success and Executive Director for the TRHT Campus Centers
---