Webinars
How Does a College Education Contribute to Workforce Success?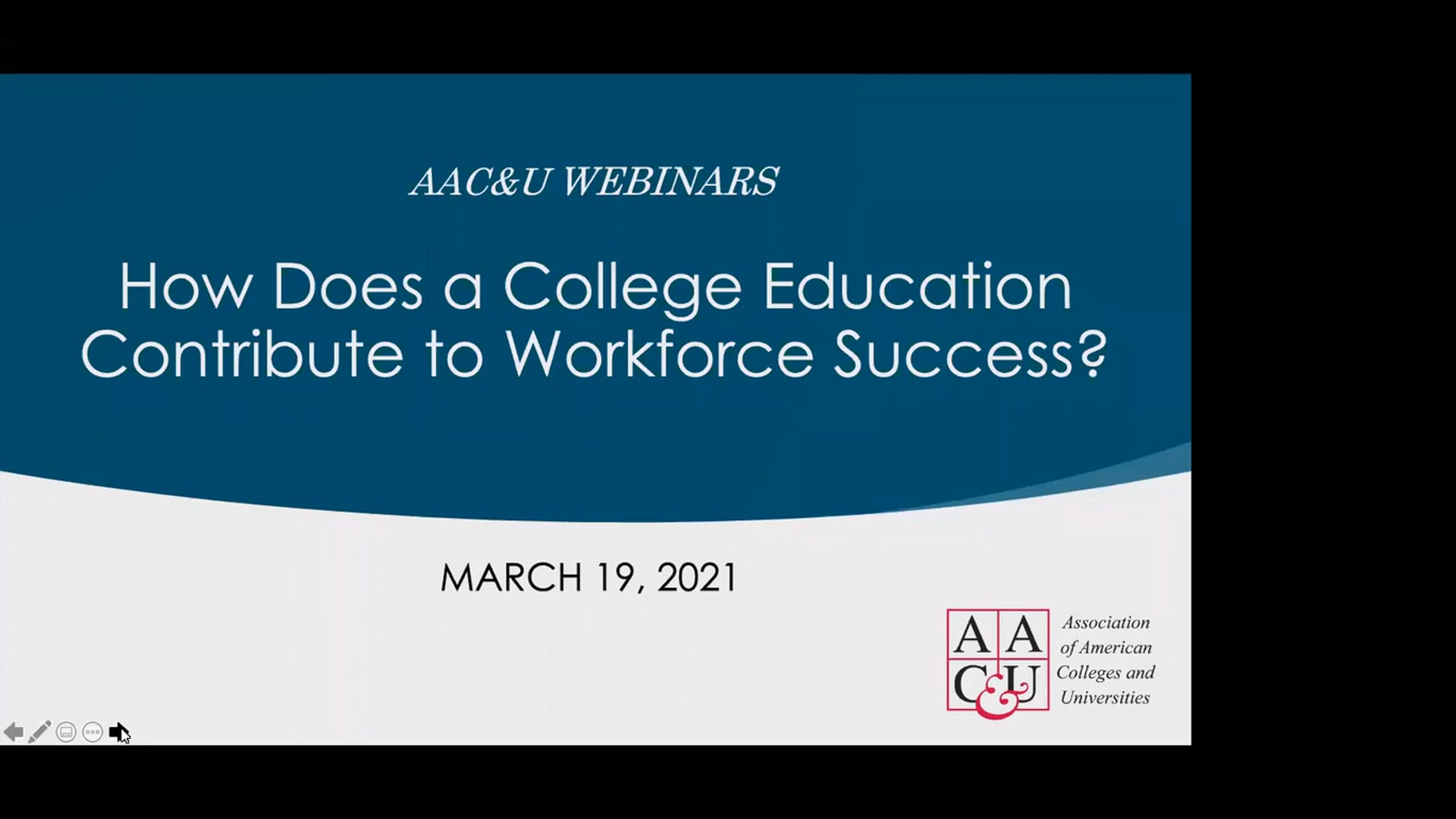 Drawing from AAC&U's most recent survey of employers, research from the Georgetown University Center on Education and the Workforce, and insights from one of the world's largest companies, this webinar will explore how colleges and universities can best prepare students to flourish in their careers. Panelists will discuss the college competencies that matter most for workforce readiness, the learning experiences that help graduates stand out in the job market, and how higher education can balance the need for job-specific skills with the growing imperative for adaptability and creative problem-solving.
Thank you to
for generously supporting this webinar.

---
Moderator

---