Webinars
Finding and Designing Assignments for the "Tricky" VALUE Rubrics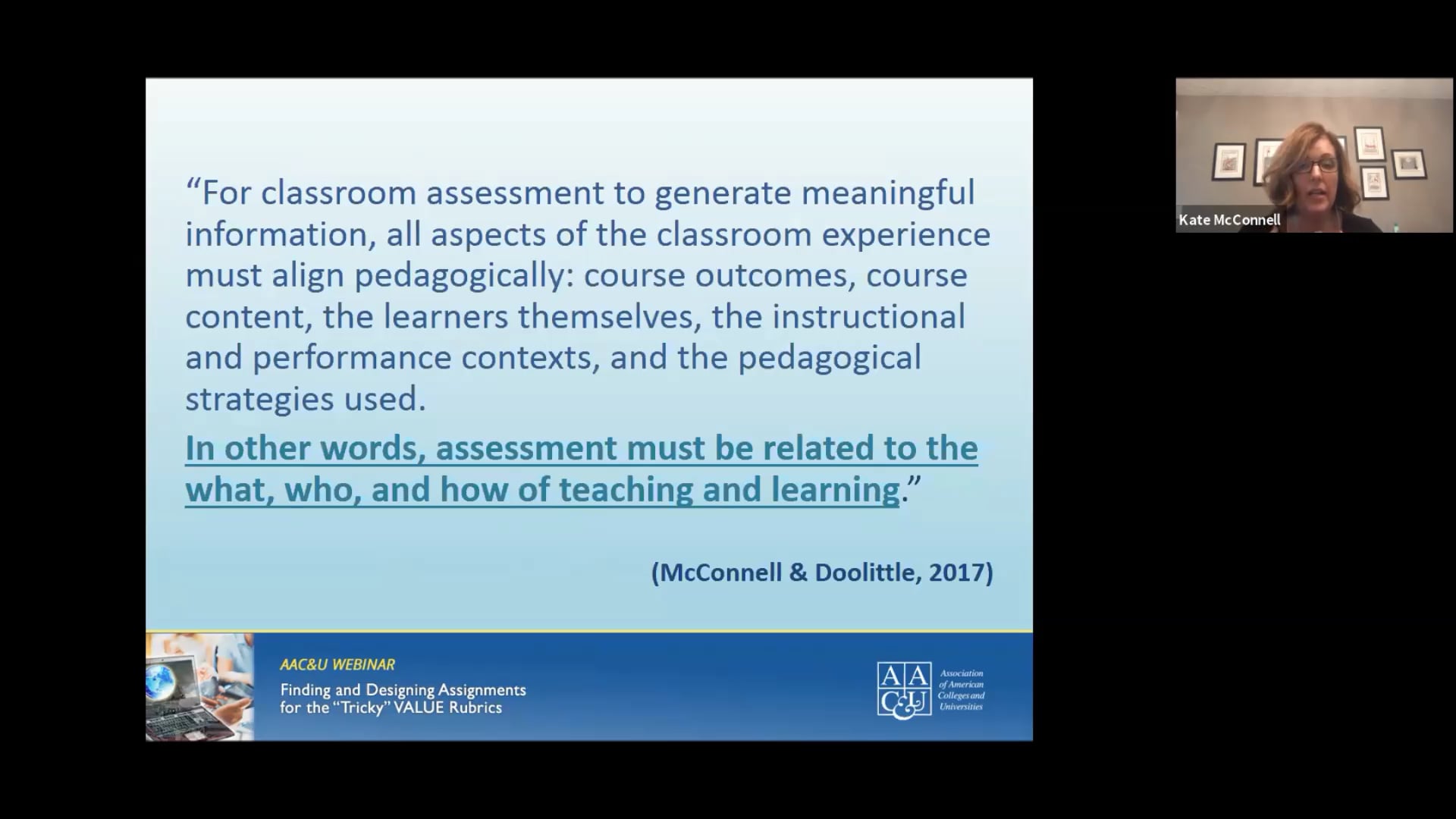 AAC&U is pleased to announce the latest in a series of webinars that highlight the work being done at colleges and universities to address challenges and identify best practices for enhancing the teaching and learning experience and demonstrating the value of liberal education for work, life, and global citizenship.
General education curricula and academic majors frequently go beyond the "usual suspect" learning outcomes like written communication and critical thinking, but many faculty find it challenging to design appropriate, high-quality assignments that lend themselves to assessment with a VALUE rubric. Building off the results of AAC&U's validity study of the VALUE (Valid Assessment of Learning in Undergraduate Education) approach to assessment, this webinar will provide strategies for finding and designing assignments for the VALUE rubrics, with special attention to rubrics that faculty have found more challenging to use. Specifically, three campus practitioners will showcase their approach to (re)designing assignments for quantitative literacy, civic engagement, and global learning.
Designed primarily for faculty, departmental chairs, and assessment professionals, this webinar is part of AAC&U's larger signature initiative, VALUE.
Participants will:
Learn about the significance of assignment design as part of the VALUE approach to assessment, including assignment design recommendations from the VALUE Institute specific to seven of the sixteen VALUE rubrics;
Hear strategies for identifying curricular opportunities for gathering and/or embedding assignments that can be assessed with the VALUE rubrics in general education and the major;
Gain techniques for testing the alignment between an assignment's parameters and the corresponding VALUE rubric.
There will be time for Q&A during the webinar, and we encourage participants to send questions in advance to [email protected].
Digital Access
$0

(AAC&U Members);

$200

(Nonmembers)
---
Moderator
Vice President for Curricular and Pedagogical Innovation and Executive Director of VALUE
---